Paytrail offers Finnish online payments and Visa, MasterCard and Amex credit card payments plus MobilePay. Paytrail is also responsible for the online payments of the Suomi.fi service.

If you do not have payments added to your Lyyti account, but you wish to create chargeable events, please contact our Customer support: help(a)lyyti.com
Creating a chargeable event in Lyyti
1. Enable payments in Event information -page

2. Add a chargeable product. Product can be a participant type or a question added to the registration page (a multiple choice question or a quantity question). Find more info on chargeable events in our support article: Chargeable events and products
3. Choose payment methods. According to your Paytrail-contract you can choose to add (Finnish) online banks, credit card payments and MobilePay-payments. You can add one or more payment methods.


Participants point of view
1. Participant selects a chargeable product, fills in the registration form and continues to select a suitable payment method.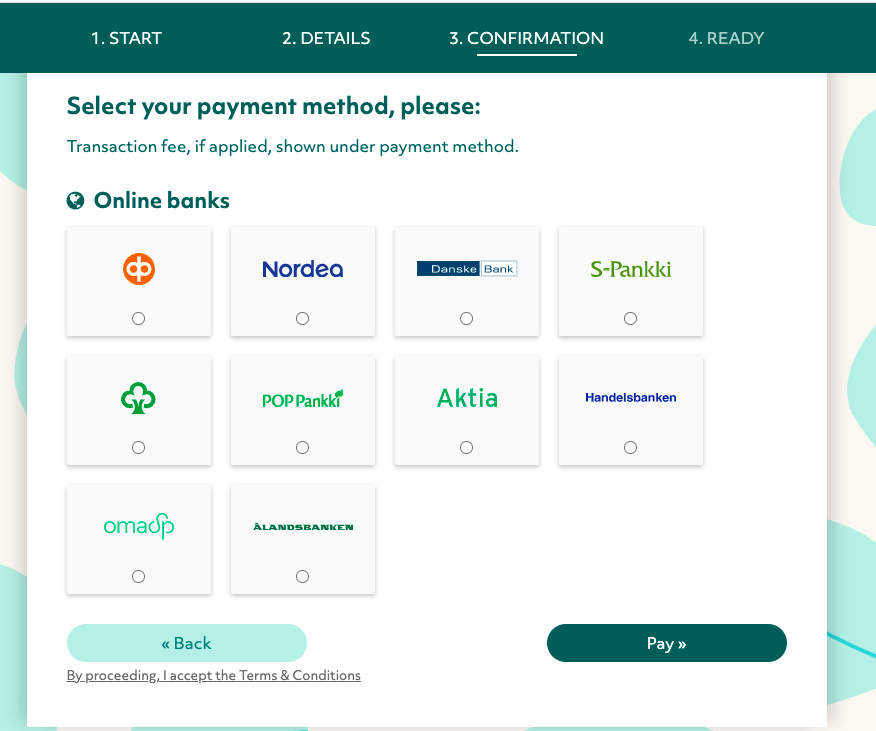 2. After selecting their payment method the participant will be transferred to Paytrail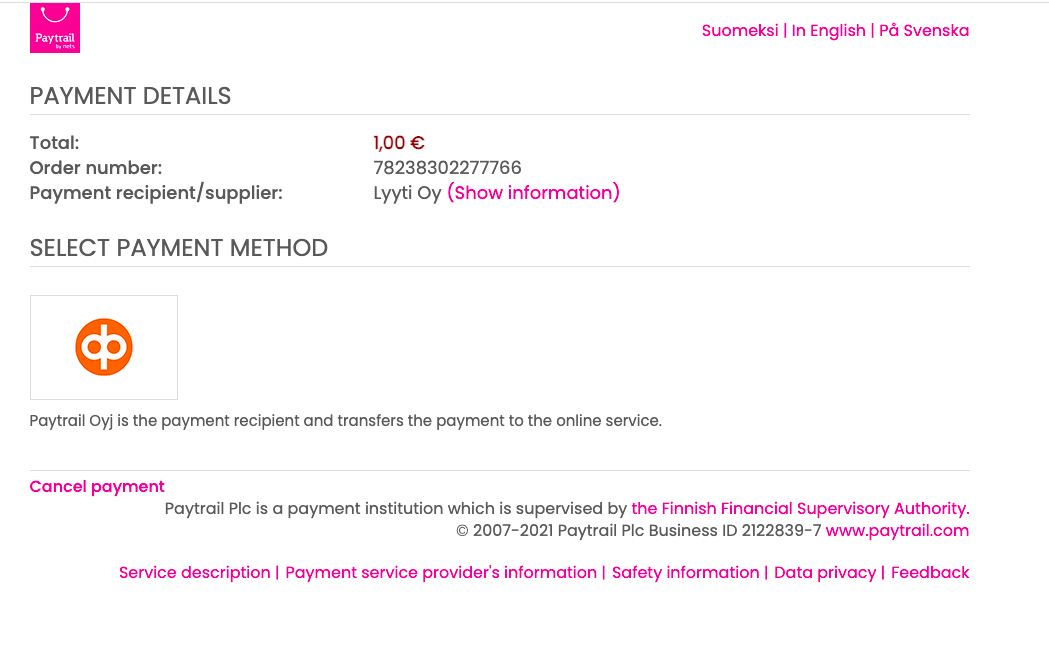 3. Participant pays their purchase. While paying, please follow the instructions given by Paytrail / bank. If there are problems with payments, you can contact Paytrail's customer support: support(a)paytrail.com