If you need to make changes to an invoice, the easiest way is to create a copy of the old one to create a new. To do this, go to Finance:
1. Search for the original invoice.
2. Open the invoice by clicking the view image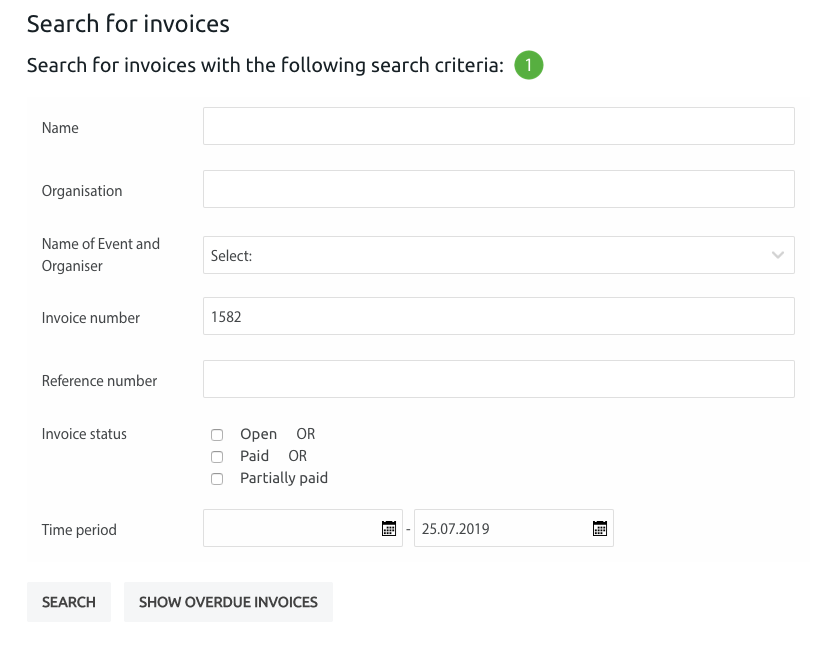 3. On the next page, click Create copy of invoice.
Now you can see and edit the information for the new invoice. 
4. Select a payment method. 
5. Select items for the invoice. You may add new or delete unnecessary ones.
6. Add/check invoicing address.
7. Select a due date for the invoice
8. If you also wish to send a link to the invoice to the participant, select Yes and check the e-mail address.
9. Create invoice.