This feature can be used with the following license packs: Basic, Professional, Enterprise
In this article we will show you how the credit card payments (Stripe) will look like from the participant's perspective
1) Participant chooses the chargeable products.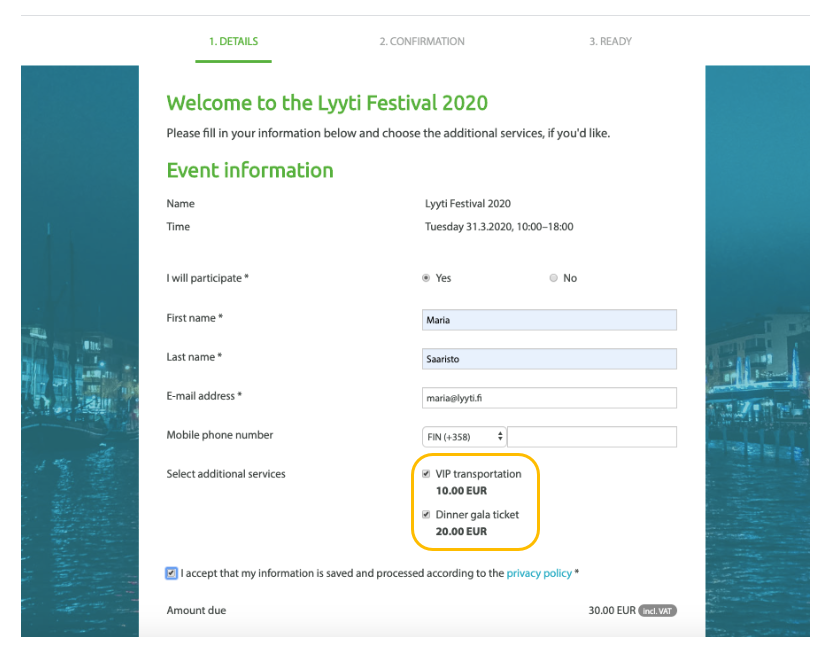 2) After clicking Continue, participant checks their information and selects their payment method: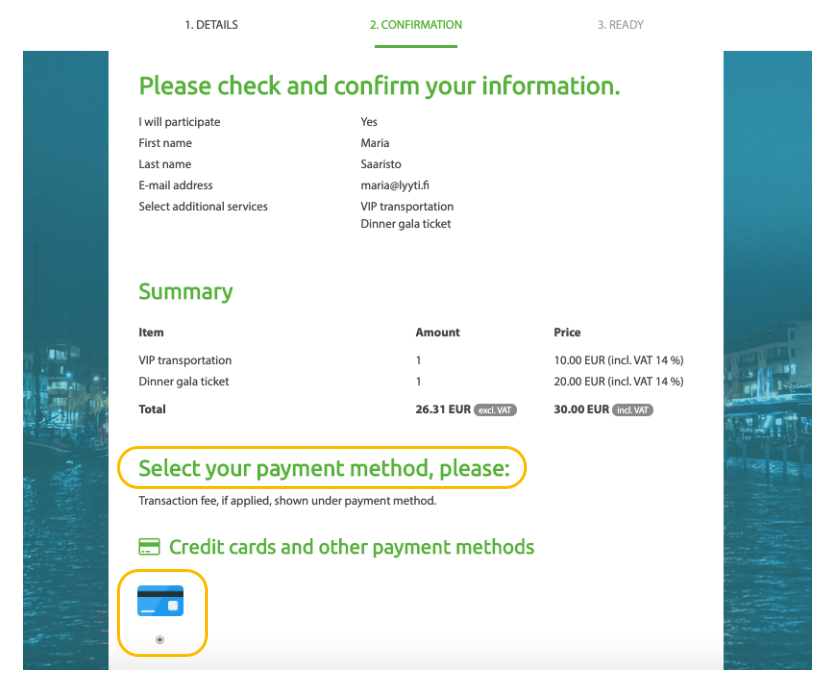 3) Participant gives their credit card details. The information goes straight to Stripe, that is, it's not handled in Lyyti.
N.B. Refreshing the page will hinder the payment process and might lead payment (and registration) to fail!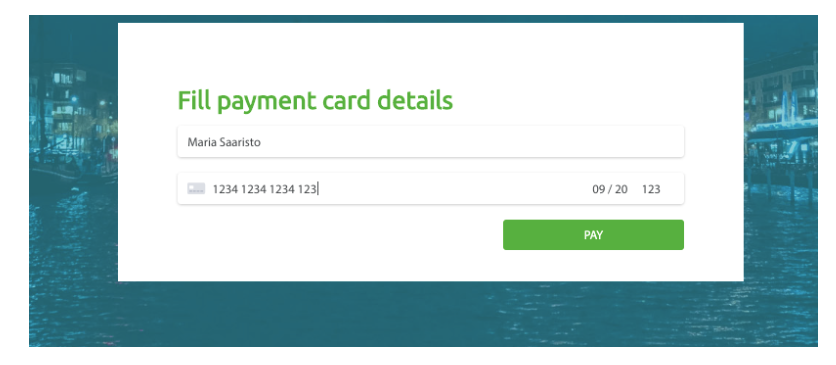 4) Participant sees that the payment has been accepted and receives a receipt to their email. There are also links to the receipt in the confirmation email.