In Invoice data you can see the information to be printed on invoices.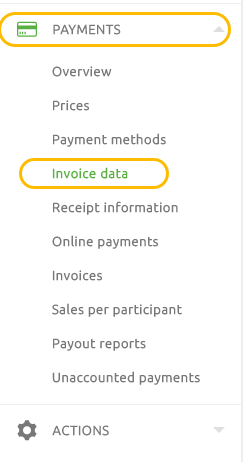 Bank accounts shown on the event's invoice
You can choose terms of payment or a fixed due date.
Text written in Additional information will be printed on the invoice.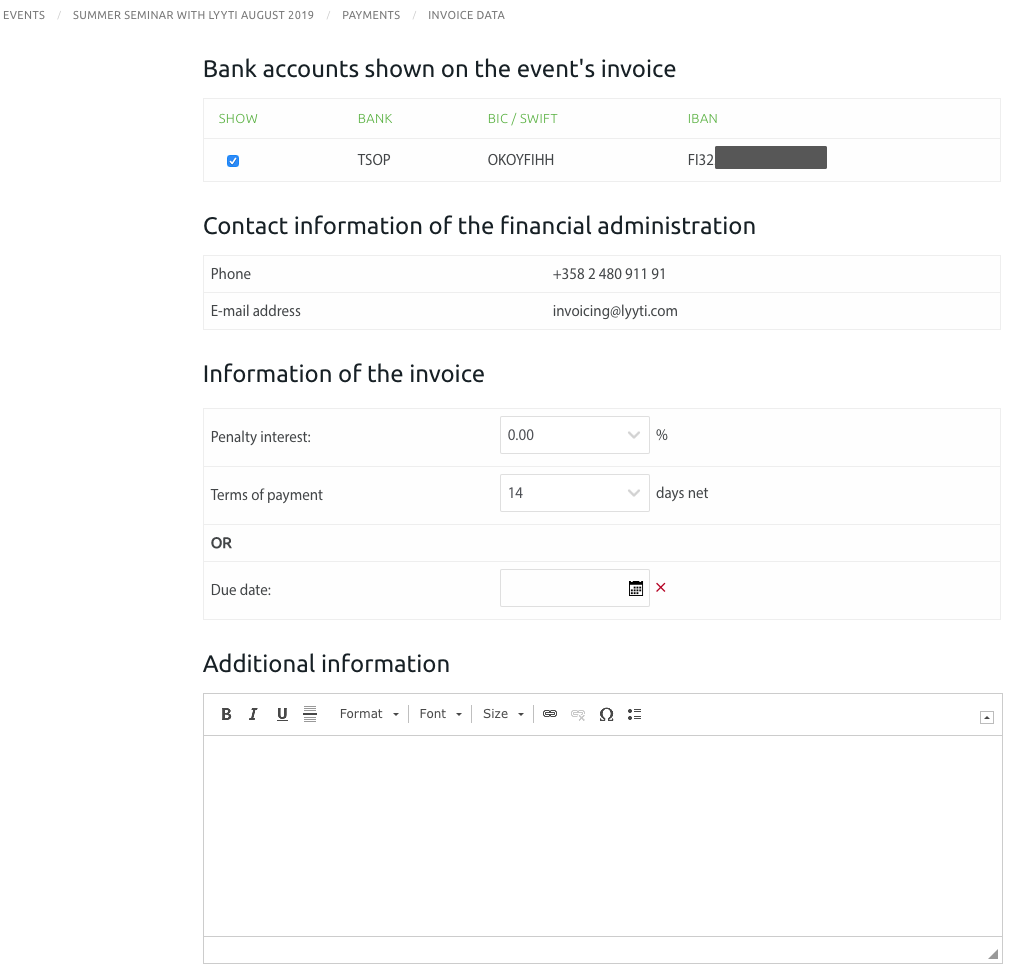 Select mandatory invoicing fields to be filled in by the participant.
Street address, postal code and town or city are always mandatory, this cannot be changed.
The invoicing address is always saved and can be found in each participant's information, so there's no need to ask for the invoicing address on the registration page.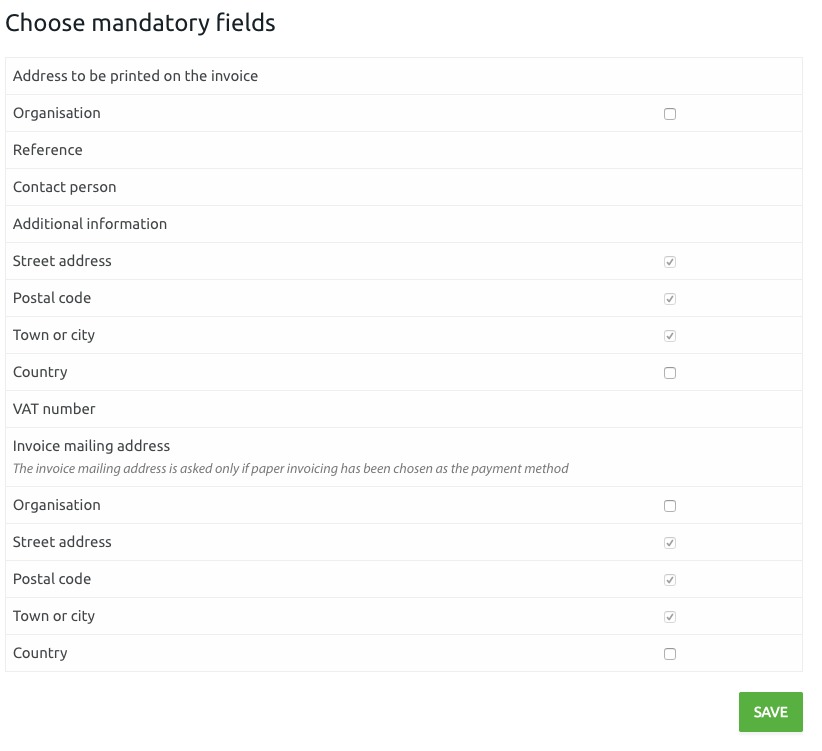 Other information on the invoice that can be changed
Bank account numbers and financial administration's contact information are defined by your Lyyti user account. If you need to change these, please contact Lyyti's customer service.

Your organisation details and address is also defined by your Lyyti user account (name of the organisation printed on the invoice, VAT number and invoice address). You can change this information in your user profile by editing your personal information under My Account.