Please be aware that Lyyti is developed constantly and your view might not match 100% with the view described in this article.
If you wish to add images to the registration page (images that aren't part of the page layout), like illustrations or decorative line breaks, simply upload the image to Lyyti's file bank and add them to the registration page.
Save the image into Lyyti's file bank (Materials > File bank > Add file).
Open the registration page of your event.
At the top right corner of the registration page, click Open material bank and copy the link to the file. (If you wish to add the image to the opening text of the registration page, move on to phase 5.)
To place the image in the middle of the registration page, click on Notice text at the bottom of the page. (The instructions are identical from here on forward, if you want to add an image to the registration page text field.)
In the text editor, click on the Image button.
Paste the copied link address to the URL field.
Select Alignment, if you wish to place the image on the left or right.
Click OK.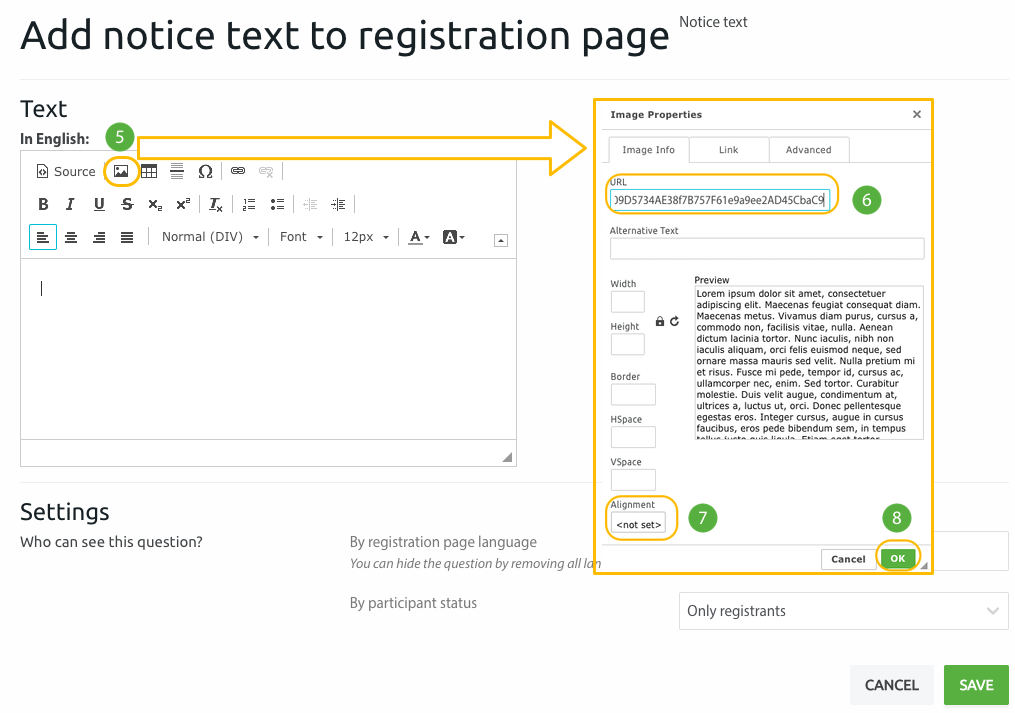 This is how it will look on the registration page: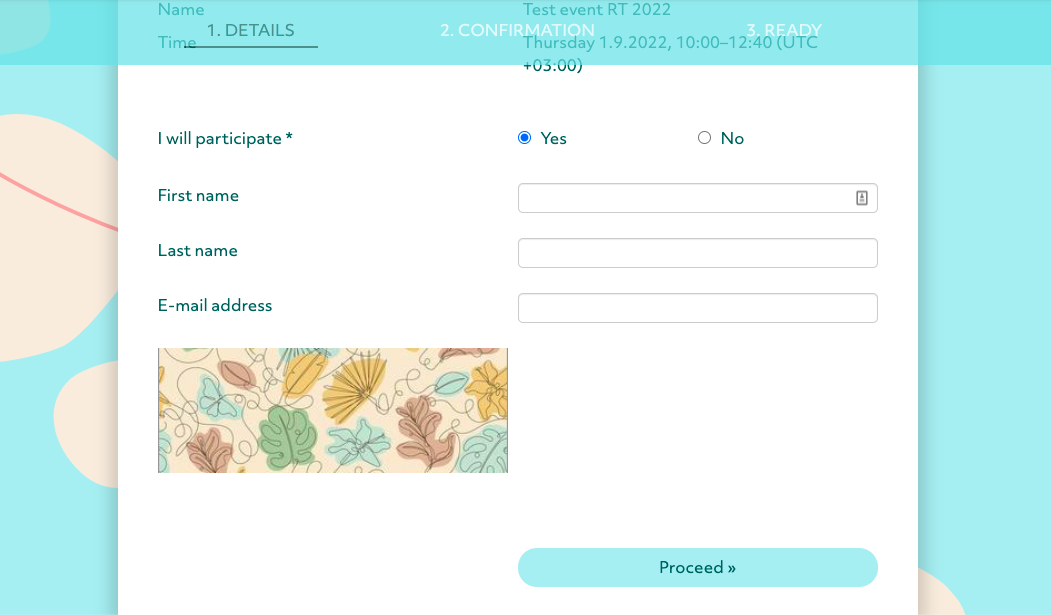 Tip! If you want to add several pictures side by side, join the images into one image with your favourite picture editing software and then upload the image as a whole. The image's maximum width should be 80 pixels less than your layout (top & bottom banner). For example, if the layout is 800 pixels, the new image should be 720 pixels wide or less.