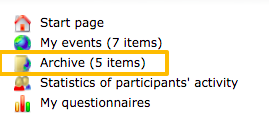 All events will automatically move into the archive seven days after their end dates. The archive will appear in the menu on the left as soon as your first event is old enough to be archived.
Archived events can not be modified, but you can still:
View participant lists and change participant statuses
Create a copy of the event. This is useful if you wish to utilise old events as a base or template for upcoming ones.
Send messages to the participants
Create reports based on the event data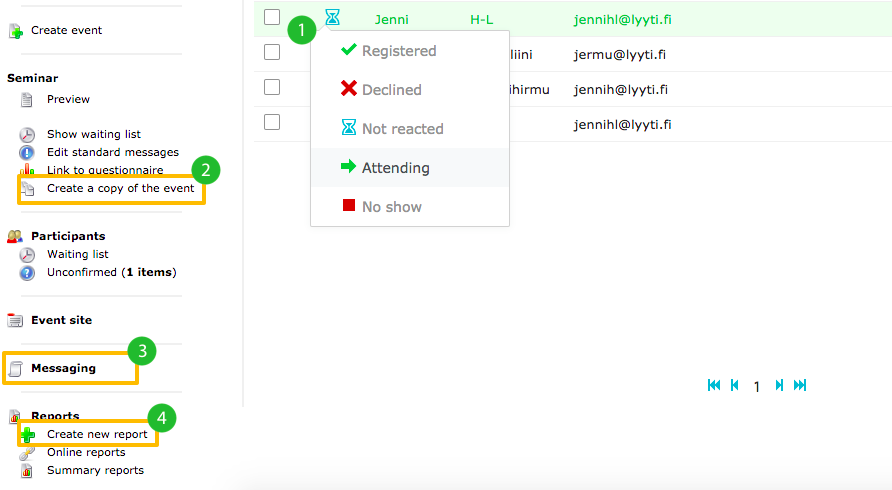 Note: Users are not able to re-activate archived events. If you need to make changes to an archived event for some reason, please contact the Lyyti Support team. After your event has been re-activated by us, you will find it in My Events. Please remember to change the end date of said event during the same day it was re-activated - otherwise the event will be archived again at midnight.