Please be aware that Lyyti is developed constantly and your view might not match 100% with the view described in this article.

This feature can be used with the following license packs: Starter, Basic, Professional, Enterprise
There are a number of personalisations you can use in your event. These will help you to personalise registration pages, confirmation messages and e-mails.
Personalisations can be used in open text fields in different parts in Lyyti. N.B. There are different codes for confirmation message!


Registration page personalisations
To personalise your event's registration page, you can add personalisations to the
1) Opening text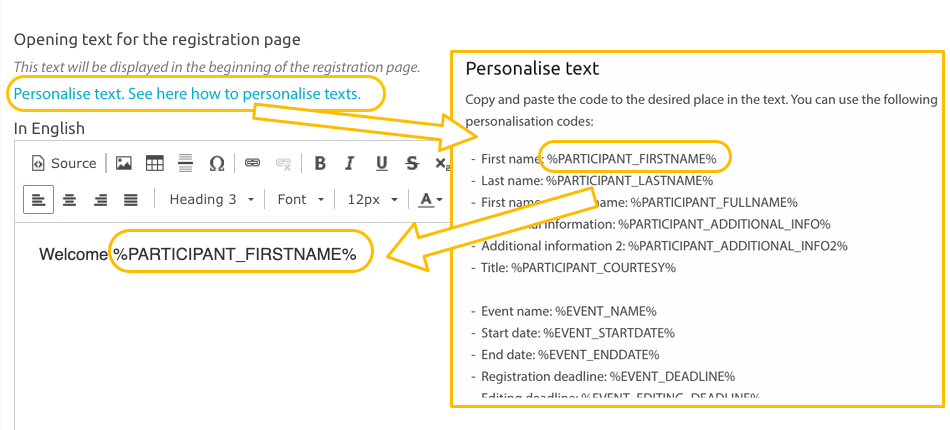 A list of personalisations that can be used in registration page can be found when you click the turquoise text Personalise text. Copy the personalisation, including percentage marks, and paste it to the opening text.
2) Notice text

Personalisations can be used also in notice texts. You can paste the copied code to the text editor.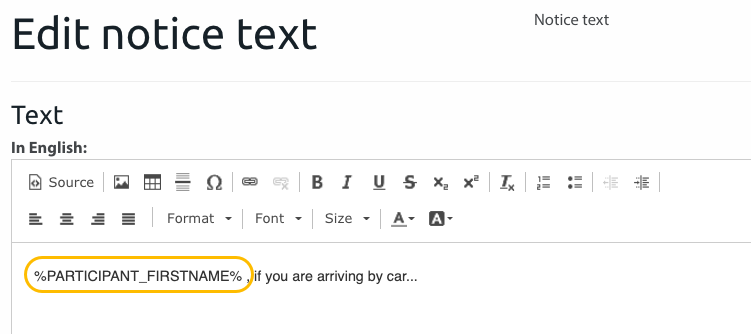 Participant's personal registration link will lead to the personalised registration page: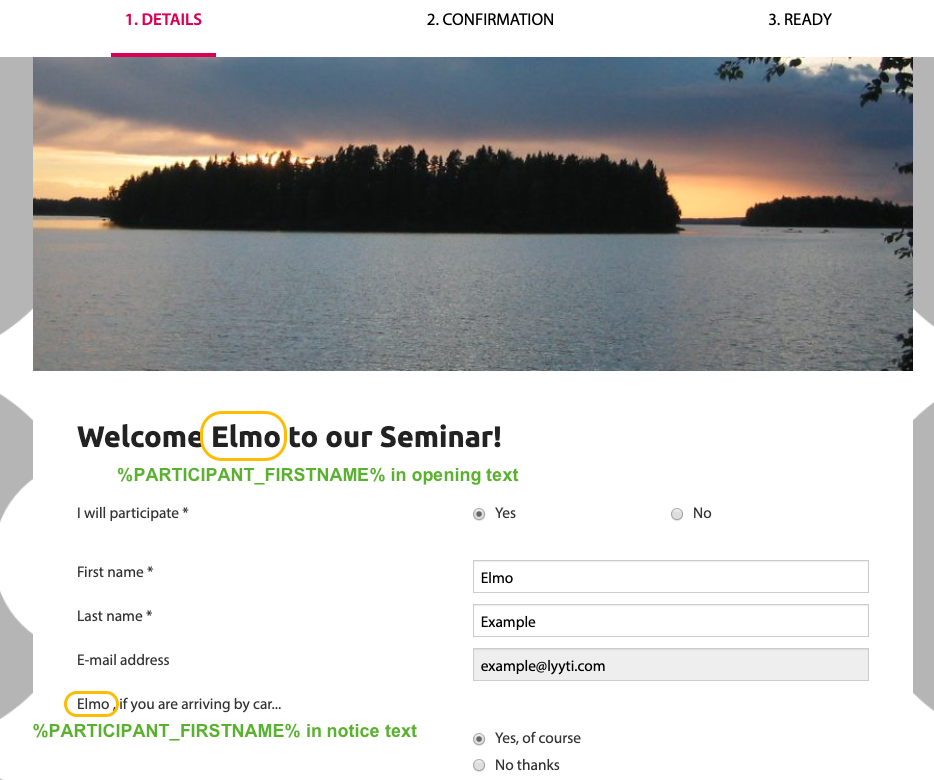 Confirmation message personalisations
You can add personalisations to the confirmation messages text editor. Please note that these personalisations differ from the other personalisations used in Lyyti, as the code starts with "RECEIVER".
You will find the codes by clicking the turquoise text: Personalisation of e-mails


E-mail personalisations
You can add personalisations to e-mails.
1) Above text editor. Click More to open the drop-down-menu.
2) If you create a button, you can define what link it contain.
a) Activate the row containing the button by clicking near the button.
b) You see content properties on the right.
c) You can define link type and add a link. Clicking turquoise word Personalisation links will open a list of personalised links.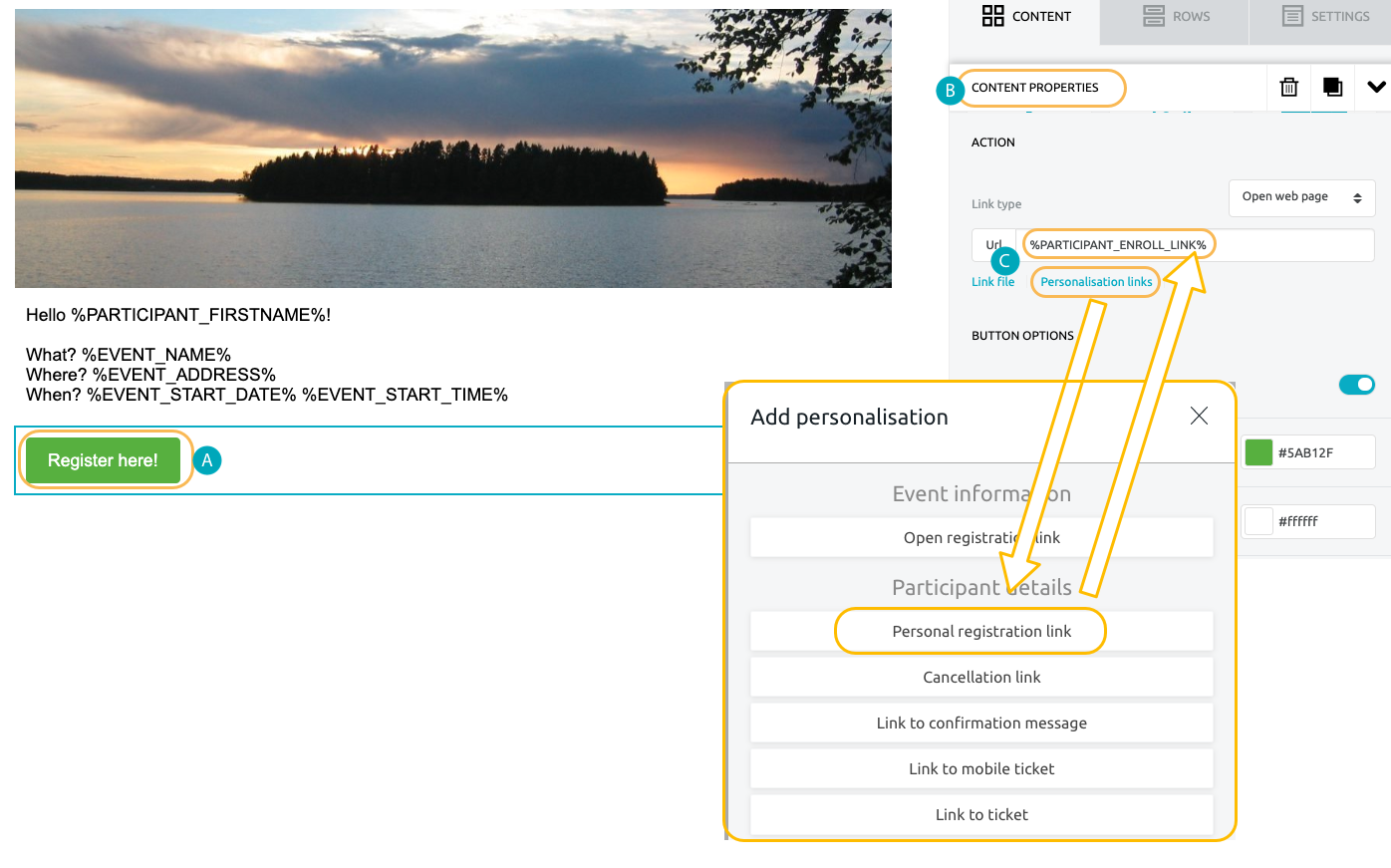 NB! You cannot use any personalisations in the Thank-you-Page