To send a reminder to participants that have unpaid invoices and the due date has passed:
Go to Finance-section
In the drop-down menu, select which event's invoices you'd like to view and send reminders for. You can also search by other criteria.
Click Show overdue invoices.
Select invoices for which the reminder is will be sent.
Click Send payment reminder.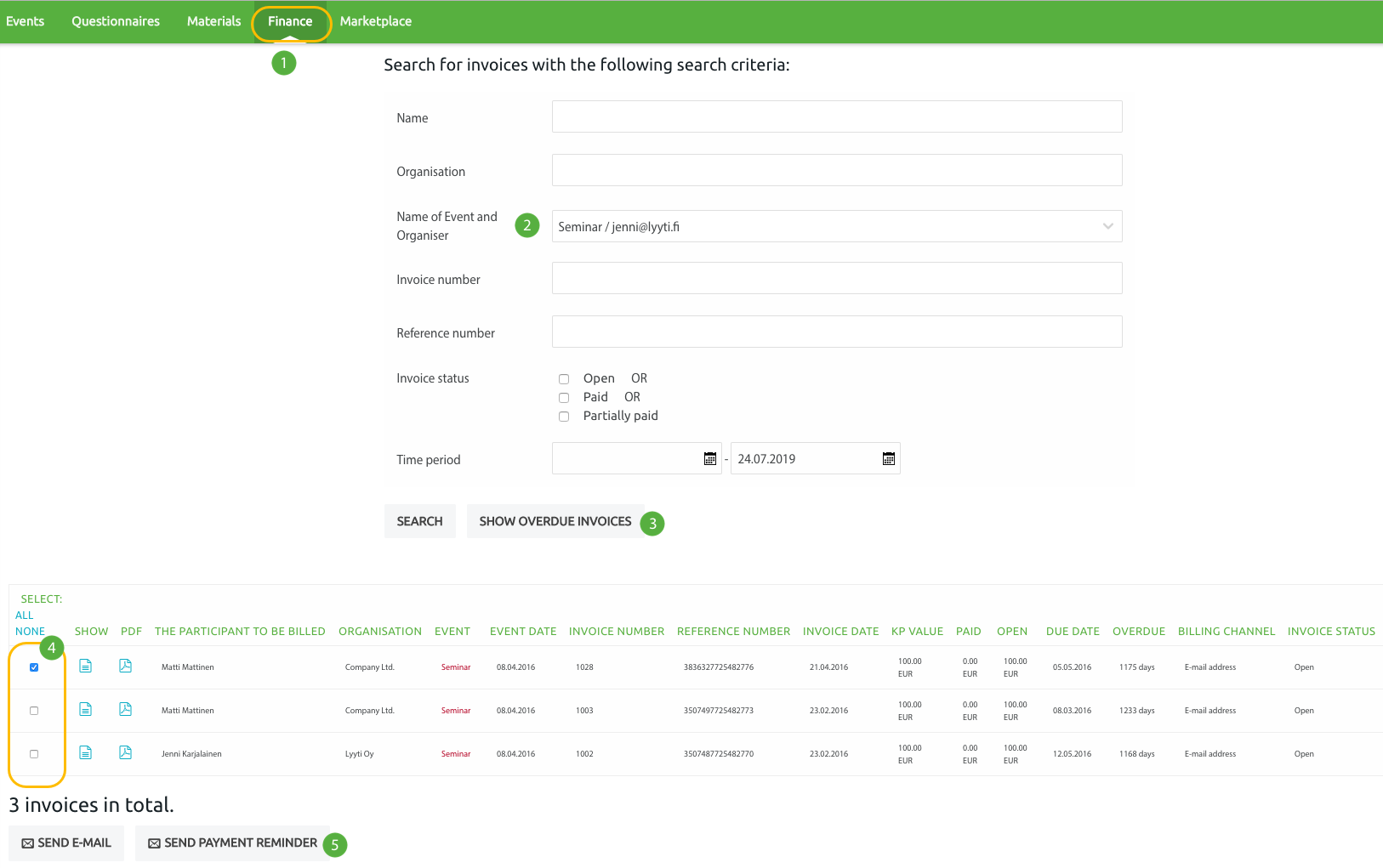 Now view and edit (if necessary) the reminder e-mail.
Check (and edit) sender's name & address, reply-to address and subject.
Edit the e-mail contents if necessary.
The invoice number and link to the invoice's PDF version are automatically added to the e-mail.
Go to Preview. If necessary, return to edit the message. Finally, send.


E-mails sent from Finance-section are saved only in Finance's messages. You can't tell from the invoice if a reminder has been sent or not, the information is saved within the message. This is why we recommend that you will add information of a sent reminder to the invoices's notes.