Please be aware that Lyyti is developed constantly and your view might not match 100% with the view described in this article.
To personalise your e-mails (invitation, save the date, info mail etc.), for example by adding each recipient's own first name, as in "Hello John", you can use Lyyti's personalisations, found in the messaging editor.

Messaging editor:
To add personalisation texts, such as participant's first name or event name, select the personalisation by clicking personalisation text in the text content: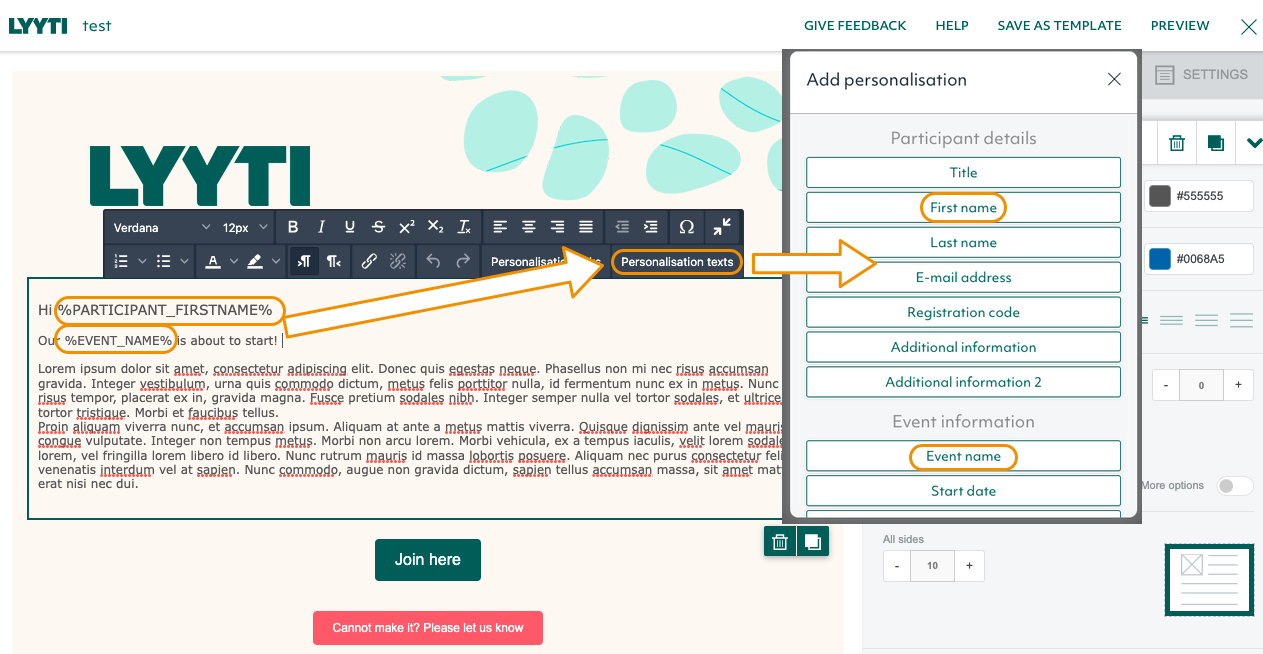 Adding personal links to your message
You can add personal links, such as a personal registration link, as a button or as a hyperlink.
As a button:
1. Add button content to your message.
2. From content properties, click on Personalisation links (3) and choose the correct link. In this example we're adding a personal registration link: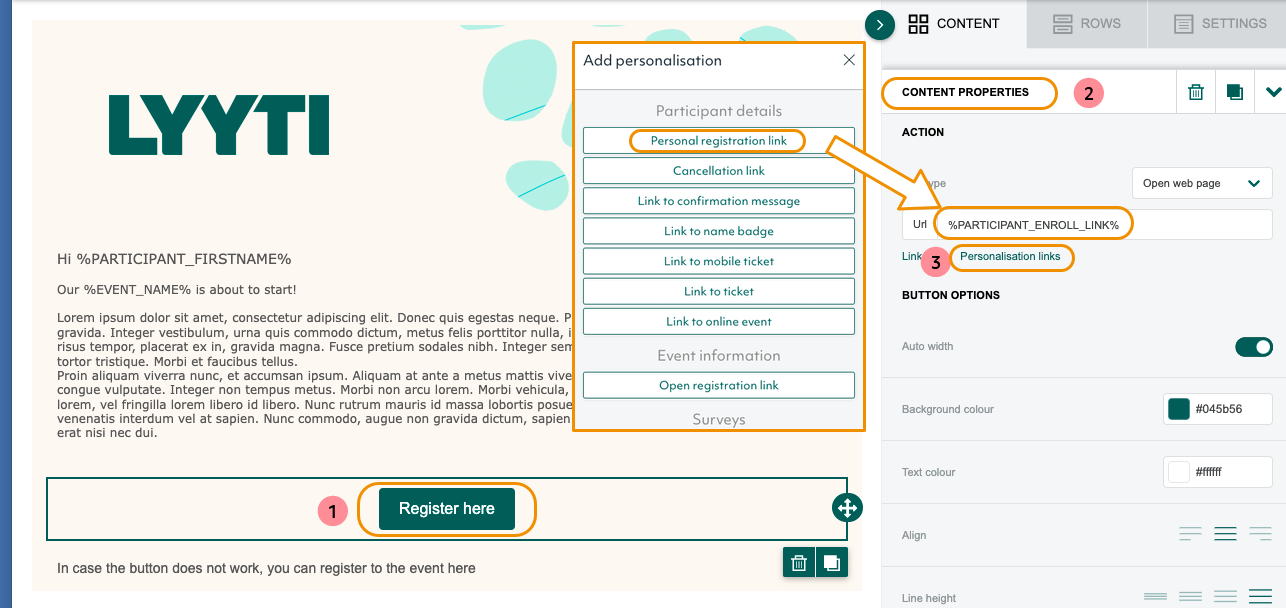 Hyperlink:
First write the text content and select the word for hyperlink by painting it with your mouse. Then add the link from Personalisation links:



Personalisation of confirmation message
The confirmation message can be edited similar to the email message. Please see instructions above.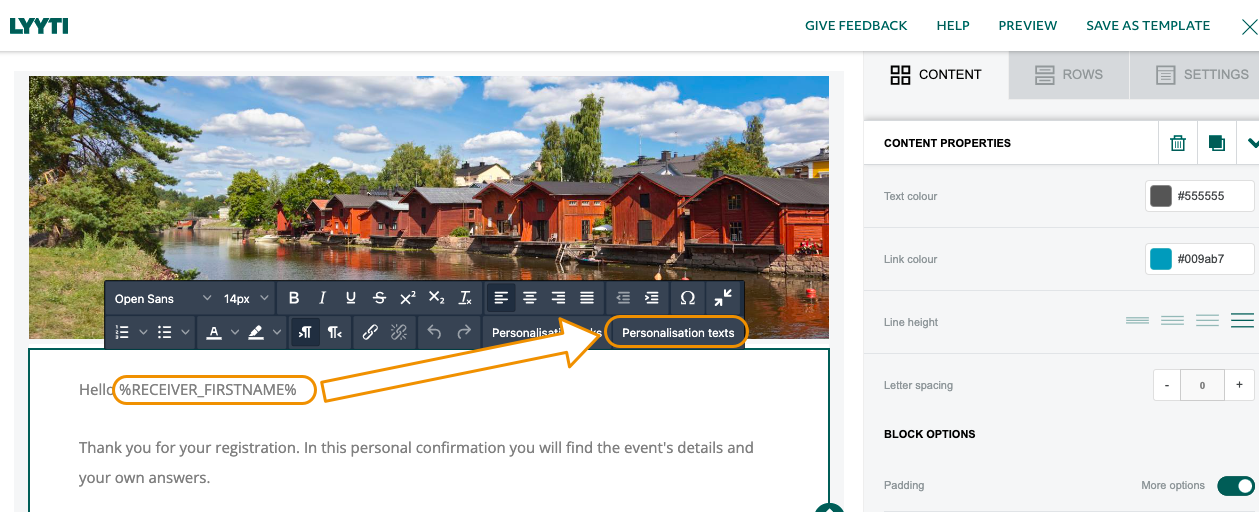 Personalisation codes can be found in Lyyti under those text editors that offer the possibility for personalisation. Please note that in order to personalise the invitation e-mail and registration page, you would first need to import participants into Lyyti, including their first name and last name.