Please be aware that Lyyti is developed constantly and your view might not match 100% with the view described in this article.

In the test sending you can choose a participant, whose information to show in the e-mail, and to which address it is sent to. this way, the test sending shows you all the features of a real e-mail sending, including working links. The test sending does not affect the e-mail's statistics, nor does it lock the message like the actual sending. Therefore we highly recommend using of the test sending.
First create the e-mail:
1. Click Messaging > Create e-mail
2. Type in a Subject and the content. If you are using the new messaging editor, create a message. See this article for more info: New Messaging editor
3. Click Test sending at the bottom of the page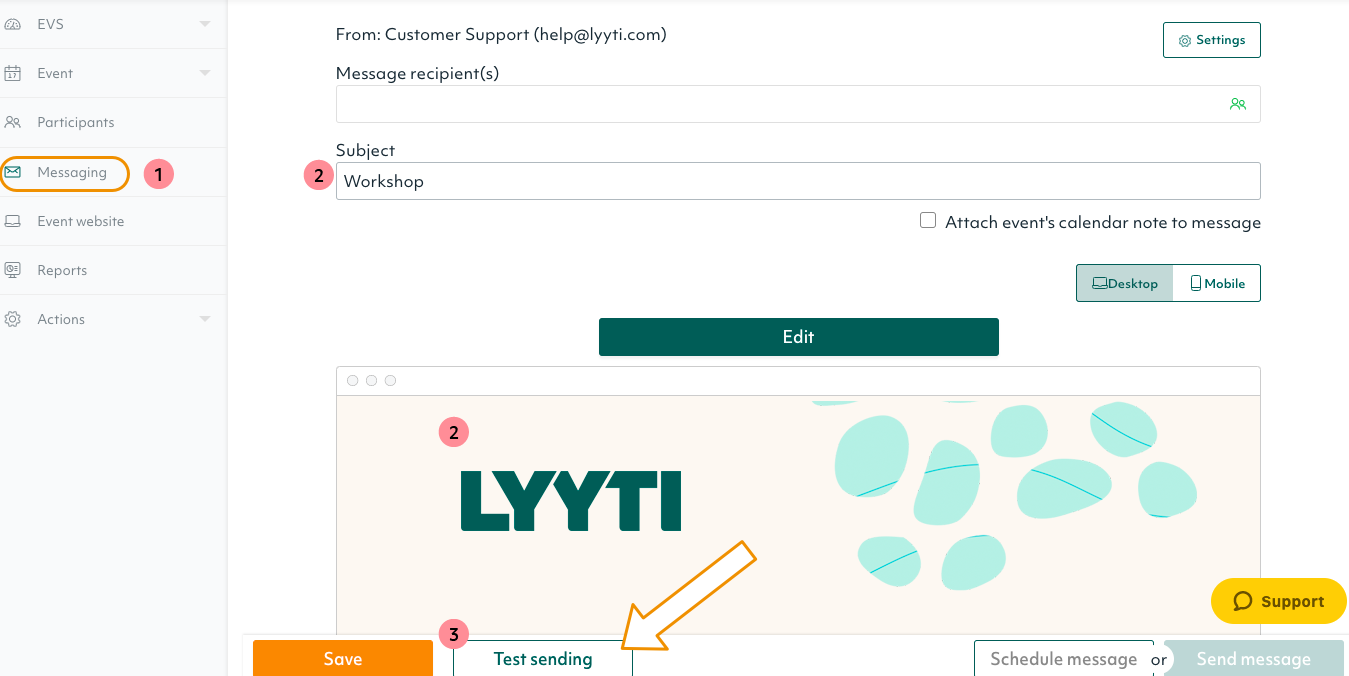 Proceed in a new window:
4. Choose the participant to be shown in the e-mail
5. Choose the receiver's address
6. Send test message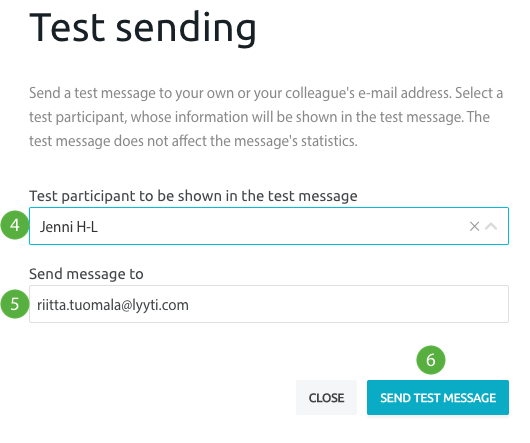 N.B. If you are testing a message that uses a personal registration link, you will need at least one (1) participant. Personal registration link is formed with participants ID, and without any participants the personal registration link will not work.

If testing a personal online event link, test with registered participant. Personal join event link will only work if the participant has registered to your event.
The test e-mail should not be forwarded, since it contains working links and is exempt from the e-mail statistics.
After the test sending you can continue editing the e-mail, as long as you haven't sent it to the recipients.