In the test sending you can choose a participant, whose information to show in the e-mail, and to which address it is sent to. this way, the test sending shows you all the features of a real e-mail sending, including working links. The test sending does not affect the e-mail's statistics, nor does it lock the message like the actual sending. Therefore we highly recommend using of the test sending.
First create the e-mail: 
1. Click Messaging > Create e-mail
2. Type in a Subject and the content
3. Click Test sending at the bottom of the page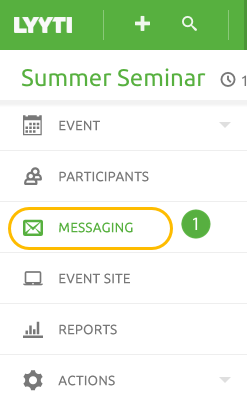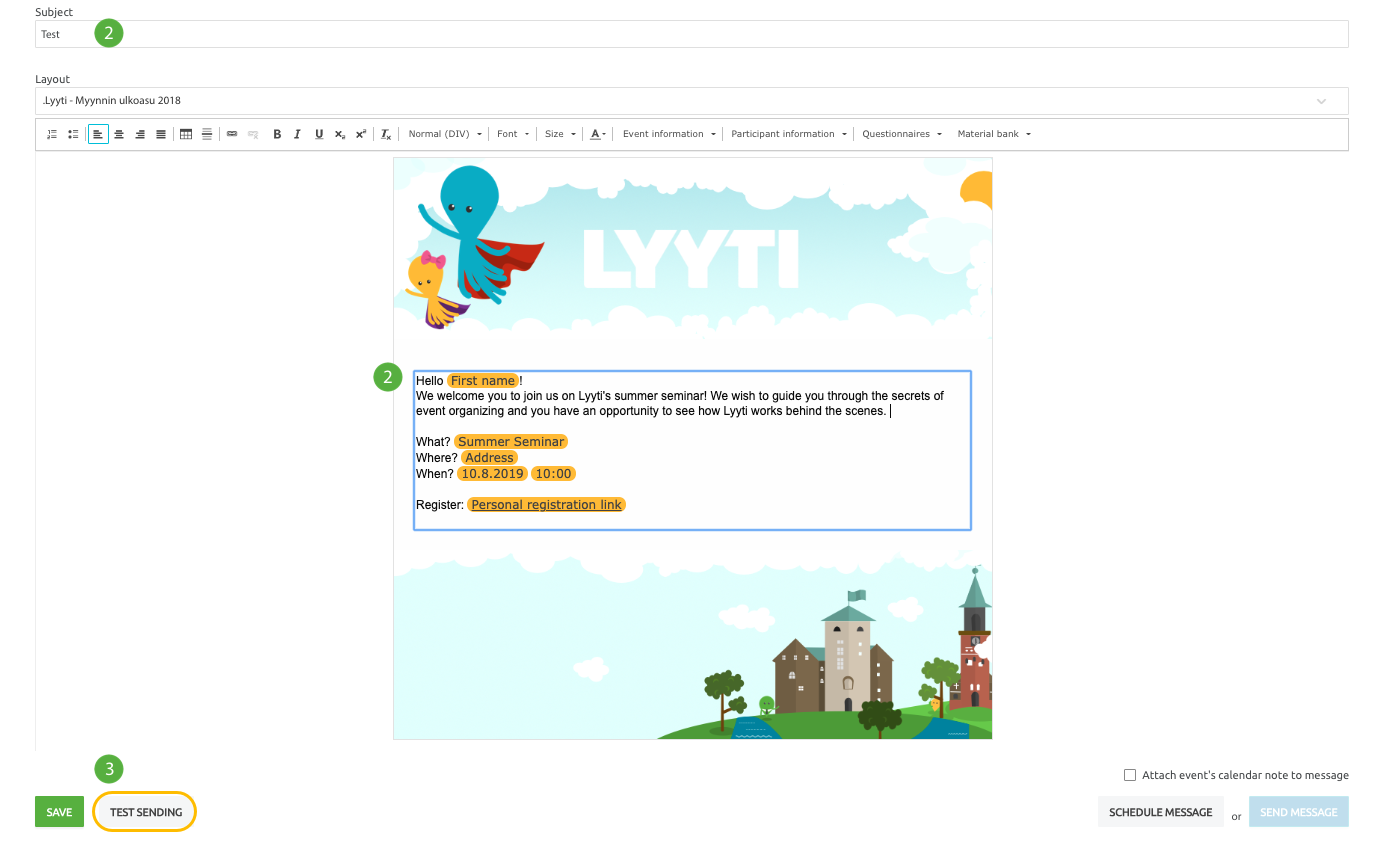 Proceed in a new window:
4. Choose the participant to be shown in the e-mail
5. Choose the receiver's address
6. Send test message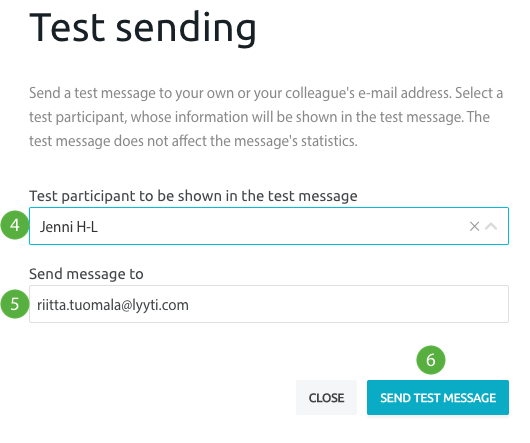 The test e-mail contains a reminder on it's test character under the upper banner. The e-mail should not be forwarded, since it contains working links and is exempt from the e-mail statistics.
After the test sending you can continue editing the e-mail, as long as you haven't sent it to the recipients.