In Lyyti, there are two places where you can see a list of sales per person:
In the event's own menu Payments > Sales per participant
Under Finance> Reports > Sales per person
Payments > Sales per participant


The list shows all participants in the event that have paid something / have an invoice. You can see the payment method, sum and status of the payment for each participant as well as in total.
The list can also be downloaded into an Excel sheet.
Finance> Sales per participant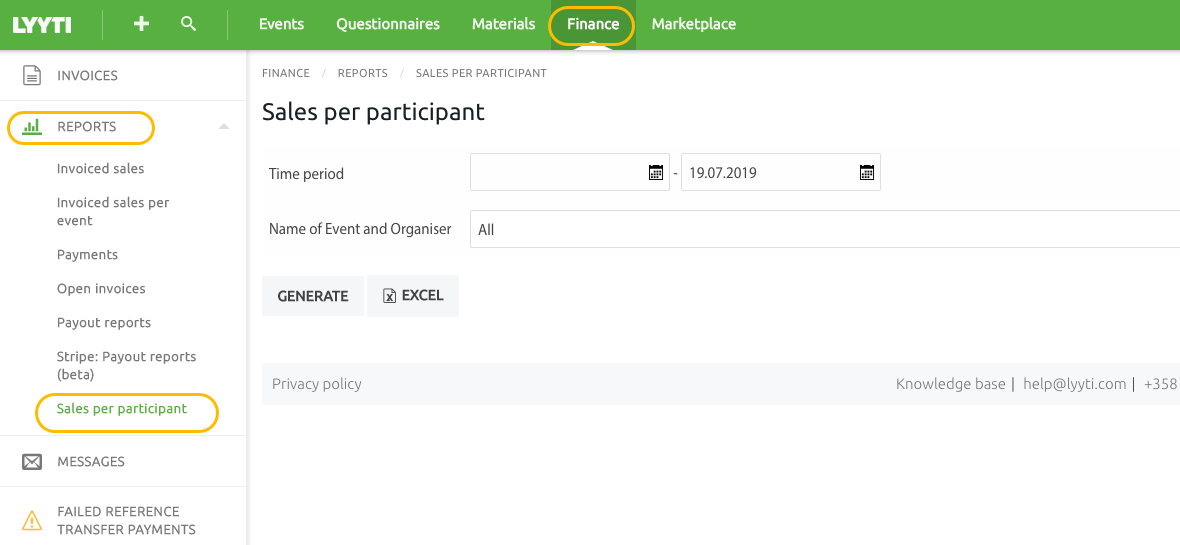 The Sales per participant section under Finance's Reports offers you a similar report to the one under the event specific menu. However, under Finance the reports cover all events in your organisation.  
If necessary, select a time period and/or event and click Generate. You can also open the report in Excel.