The date question can be used when you need to ask for any date-related information, but also when you want to restrict the date to a specific time period. By using the date question instead of an open text field you can ask your participants for a date and receive all the answers in the same format. 
If you wish, you can restrict the participants to select the days either with the start date, or the finish date, or a combination of both.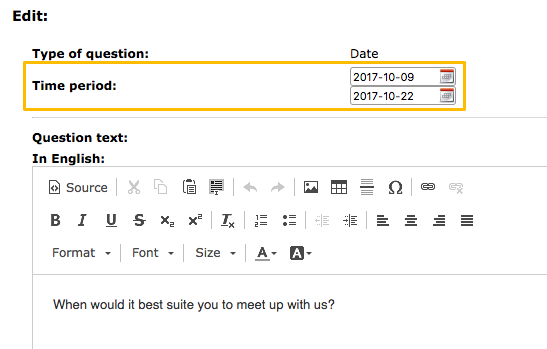 On the registration page the participant can select to write the date in the field themselves, or select a date with the calendar function. If the time period is restricted, it is only possible to select dates in between the selected dates.