Please be aware that Lyyti is developed constantly and your view might not match 100% with the view described in this article.

Short text fields are questions with one-row answer fields. The maximum length of the answer is 21844 characters. The answers can be validated, i.e. determined to be in a certain form. The validation can be found in Advanced settings and the options are:
E-mail address: Lyyti only accepts the given address in the form of xxxx@xx.xx. However, this does not automatically ensure correct spelling of the address.
(Finnish) Personal ID: The given answer must be in the form of a Finnish Personal identification number. Other than Finnish ID numbers are not validated. If you are receiving registrations from other nationalities as well, it is best not to use this validation.
(Finnish) VAT number: The answer must be in accordance with a Finnish VAT number. Non-Finnish VAT numbers are not validated, you may need to proceed as above.
Numeric: The given answer must be in numeric form, other characters are not allowed.
String: You can determine how many characters the answer must contain by setting a minimum and maximum number of characters for the answer. You can choose to limit either the minimum or the maximum number of characters. For example, to ask the time of arrival, create a short text field and determine that the minimum and maximum number of characters is 5. The actual question would be eg. "Time of arrival hh:mm".
Swedish personal ID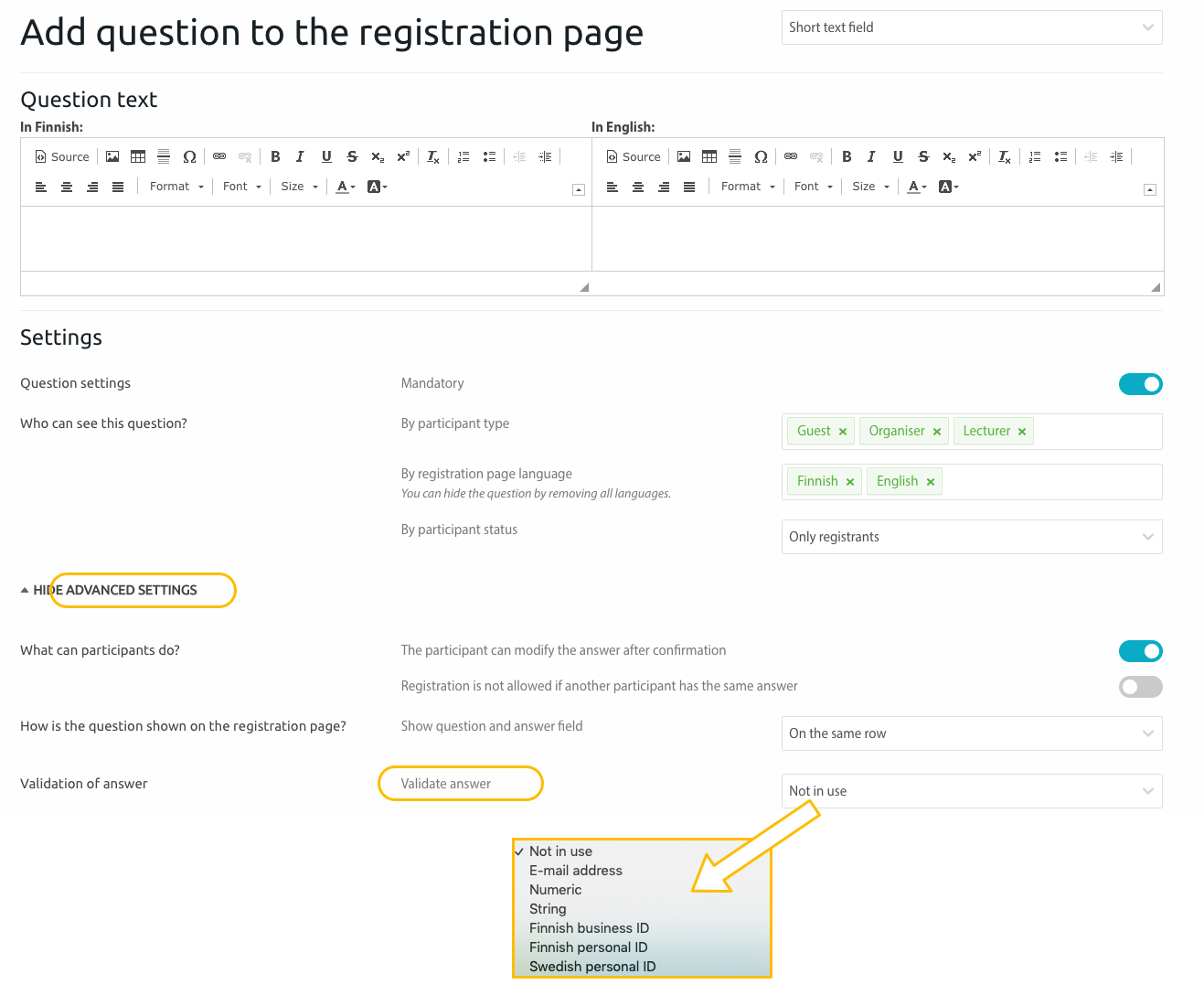 Long text field
A long text field is a question type where the answer box shows multiple rows at a time. The long text field cannot be validated like the short text field.