Sometimes it is necessary to use a different date and time format on the event's registration page, for example in events organised abroad, where participants are used to writing dates and times in a different way. For example 7/6/2016 would be July 6th in the American format, but for a Finn it would be June 7th.
If you want to localise the date and time format, go to Event information > Time of the event > Date and time formats.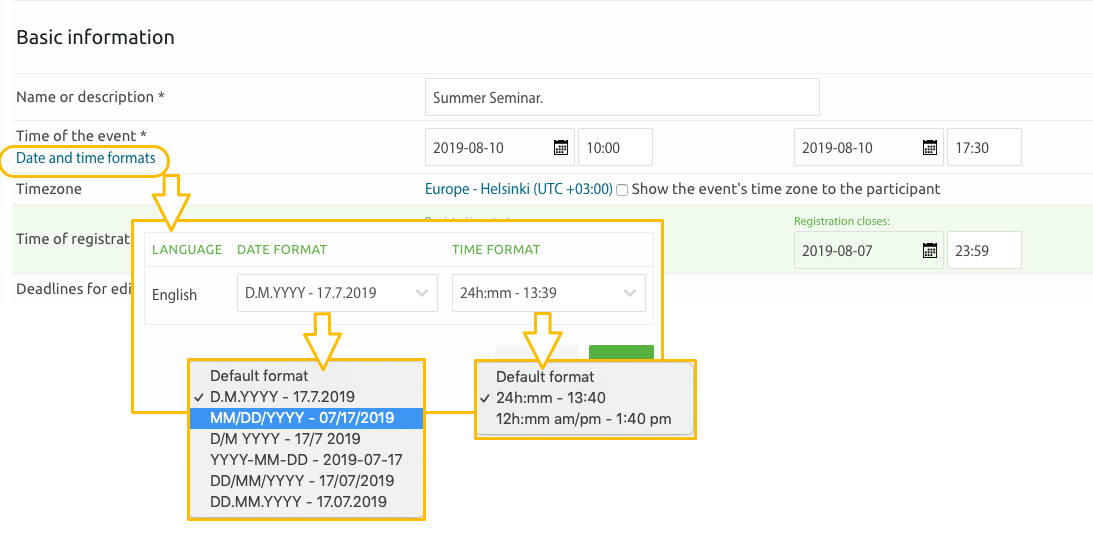 The date format D/M YYYY and time format 12 h:mm would show the date April 8th as follows.