To create new standard questions that your company can use in events and reporting that covers all events, go to your organisation's settings (top right corner in Lyyti) > Standard questions in the left menu.
Note that this is a separate feature - if you are interested in it, please contact Lyyti's customer service help(a)lyyti.com.
Admin users can:
Create standard questions for the company (see more detailed instructions below). 
Show / hide already created standard questions. If a question is hidden, it cannot be used in events and it is not shown in events' list of Standard questions.
See the question's owner company.

Note! This column is only visible if your organisation is divided into a group structure. In those cases, the standard question may be managed only by the owner company's admin users.

Edit questions.
Delete questions (if the question hasn't been used in any event).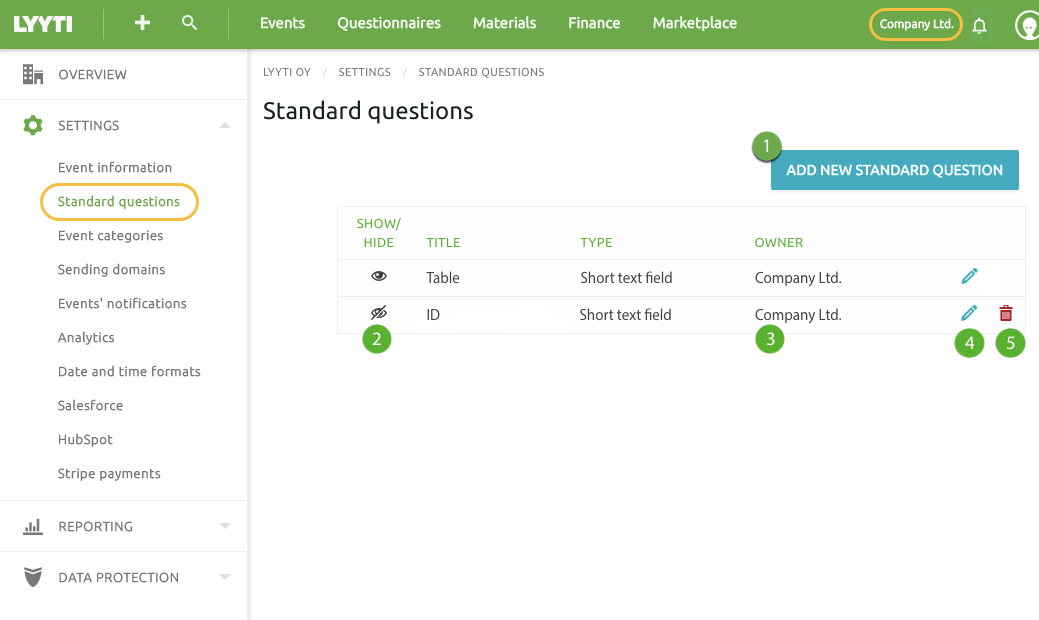 Create/edit standard question
On the Standard questions page, click Add new standard question or edit an existing question by clicking the pen icon. Next, you'll get the following options.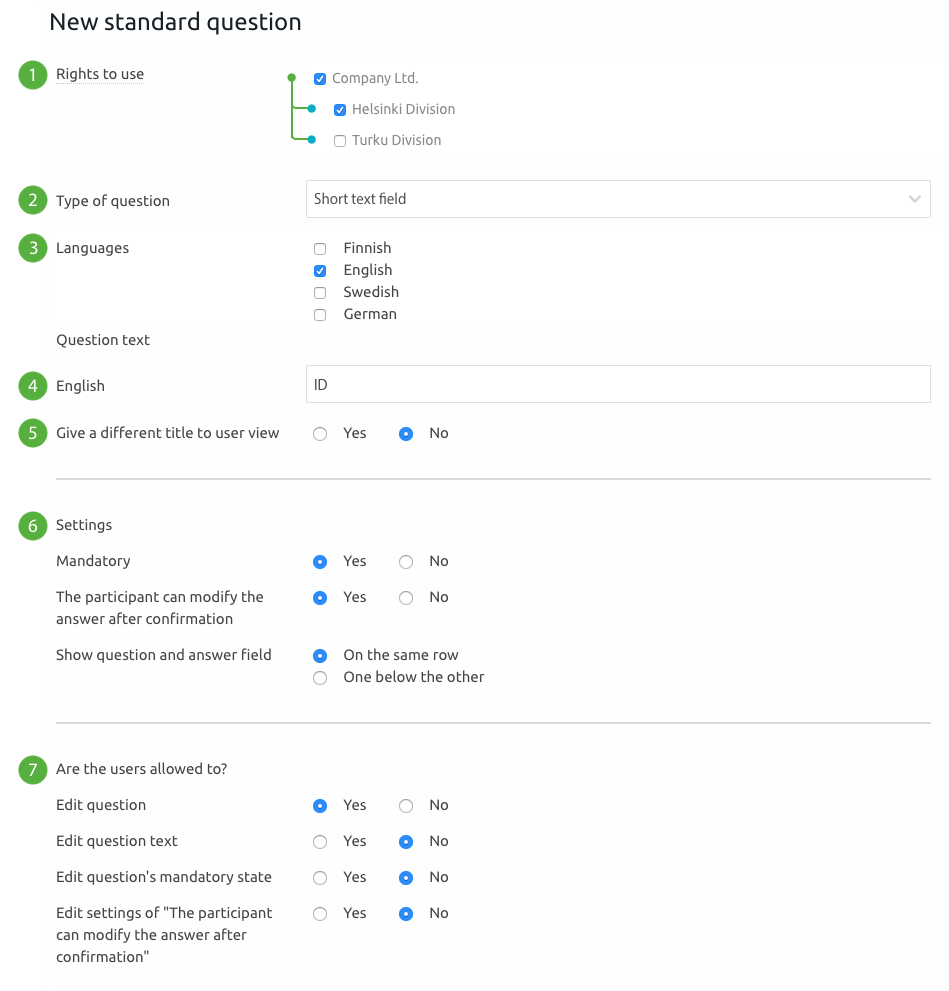 Select company/companies that are allowed to use the standard question. 

You may select several companies only if your organisation is divided into a group structure, you are a group admin, and currently in its top-level organisation.

Select a question type. Types are the same as the question on the registration page: You can create open text fields, multiple choice questions or notice texts.
Select languages for the question.
Add question text to be shown to the participant.

Multiple choice questions: enter answer options in the box at the end of the page.
After adding the question, you can hide options by clicking In use by the answer option and change it to Not in use.

You can add another title to the question, different from what is shown to the participant.
Settings: Add default settings to the question.
Define if your company's Lyyti users may change the question's settings depending on the needs of their event. For example, whether or not they can change the wording, if it's mandatory or if the participants are allowed to edit their answer after receiving the confirmation email.