On the Manage your organisation's settings and the Service usage page you can see the stats for your company per year.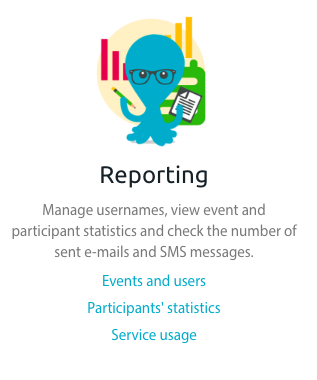 The listing will show you the following things: 
Monthly participant numbers for all user accounts, separated by status (participating, declined, not reacted, no show) and a total. 
Sent email and sms quantities. 
Unbilled text messages. Text messages are invoiced every 3 months with a separate invoice, if a certain limit is exceeded.