You can think of event categories as folders that can be used to group events in Lyyti, eg. one folder for Customer Events and another for Internal Events.
You can create new categories, but do keep in mind that all Lyyti users within your organisation will be able to see, and will be working with, the same categories. Therefore, if you create a category called "John's personal events", it will be visible to the other users as well, even though they won't be able to actually access your events in the category (unless you share them).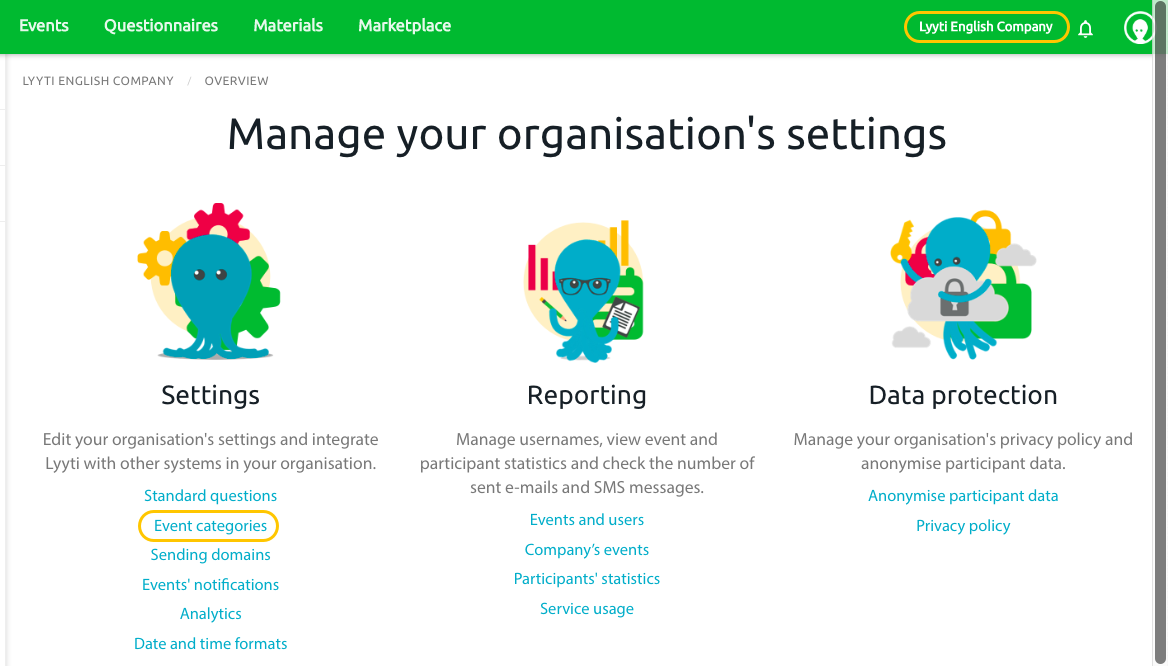 Create event category
In the company settings, select Event categories
To add a new main category, click Create new main category
Enter a name (eg. Trainings or event calendar) and save.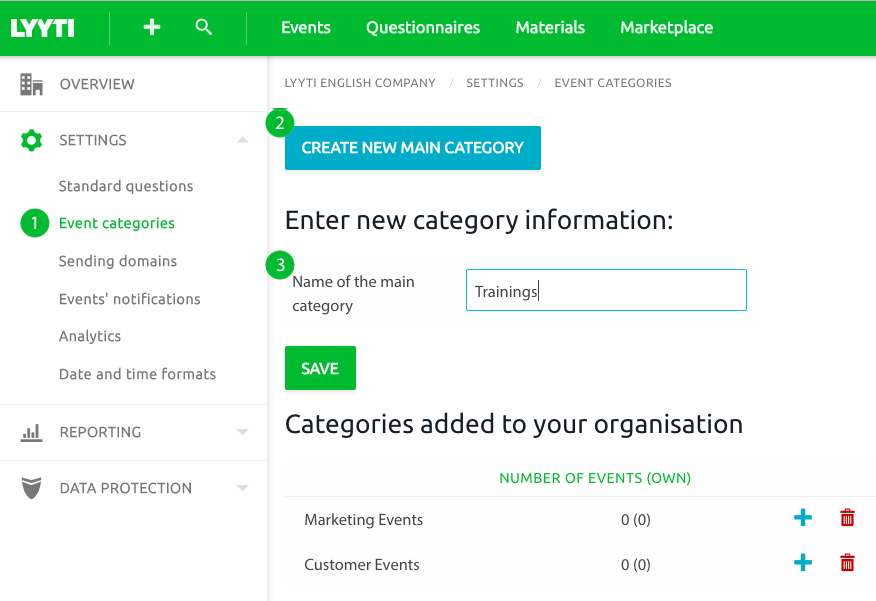 Adding an event to a category
After creating event categories, you can add events to the categories on the Event information page. There is a drop-down menu at the top of the page where you can choose a category for the event and then save.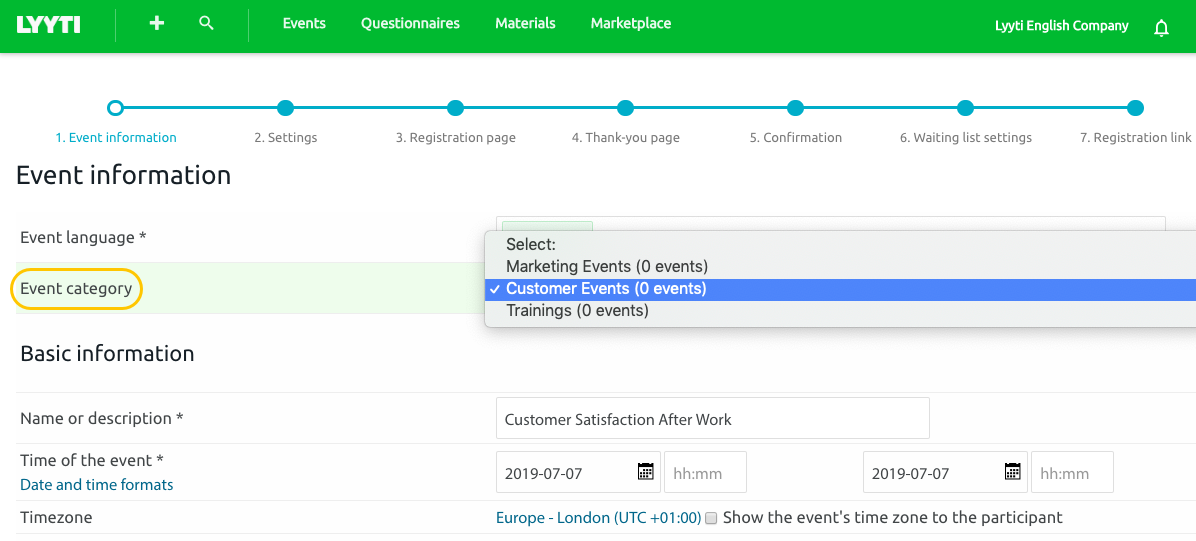 Move all events from a category to another
To move all events from one category to another, go to Event categories. Please note that this moves ALL events in your organisation, not just the ones you have created.
Select the category in which the events are at the moment. Select a new category for these events.
Click Move, and all events in your organisation that are in that category will be moved to the other category.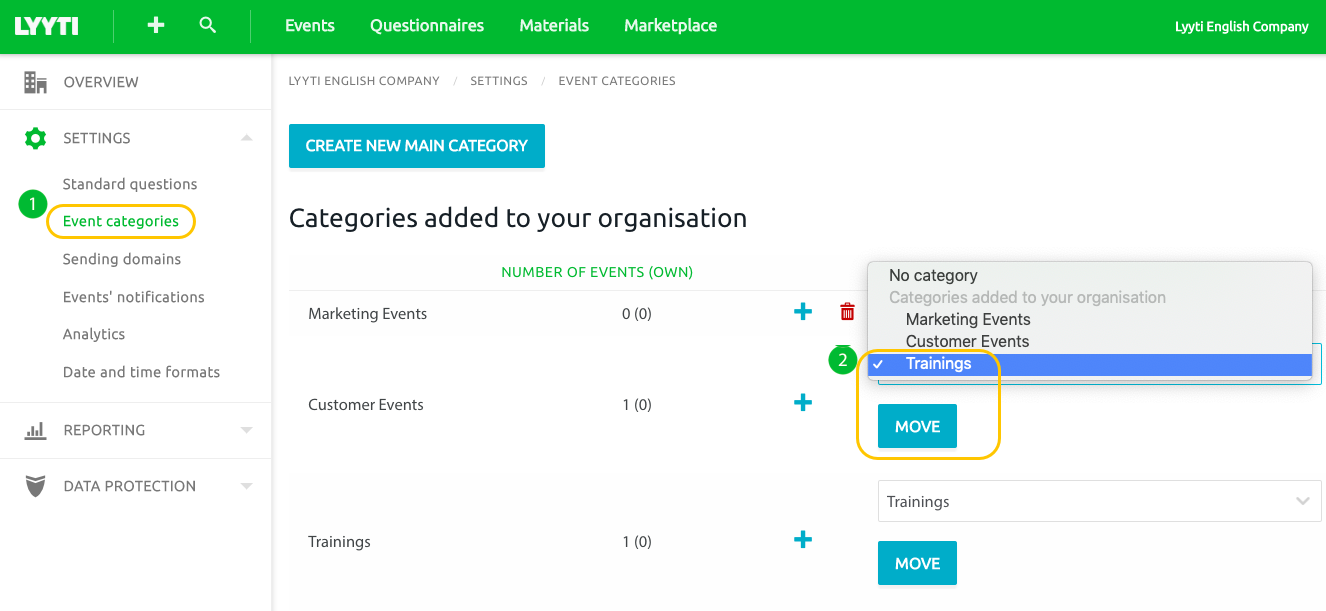 Delete event category
Event categories can be deletet if there are no events classified under it. If there are events in that category, first you need to move all events to a different category (see above). After this a red Delete button will appear.
Event calendar
If your organisation has a Lyyti event calendar on its website, a separate event category for the calendar has been created. By filing and saving an event in the calendar category, the event will automatically appear in the calendar on your website. 
Please note: Event calendars must be ordered separately and the event category needs to be linked to your calendar by the Lyyti team. If you are interested in an event calendar, please contact customer support for details: help(a)lyyti.com or +358 2 480 91191.