When your survey is ready and published, it is open and ready for respondents to start answering. If necessary, you can schedule an opening and/or closing date. This setting may be done separately to each event linked to a survey.
Go to Surveys > Settings > Settings.



The opening/closing dates can be set:
separately for each event
for the survey if it not connected with any events.
To schedule an opening/closing time: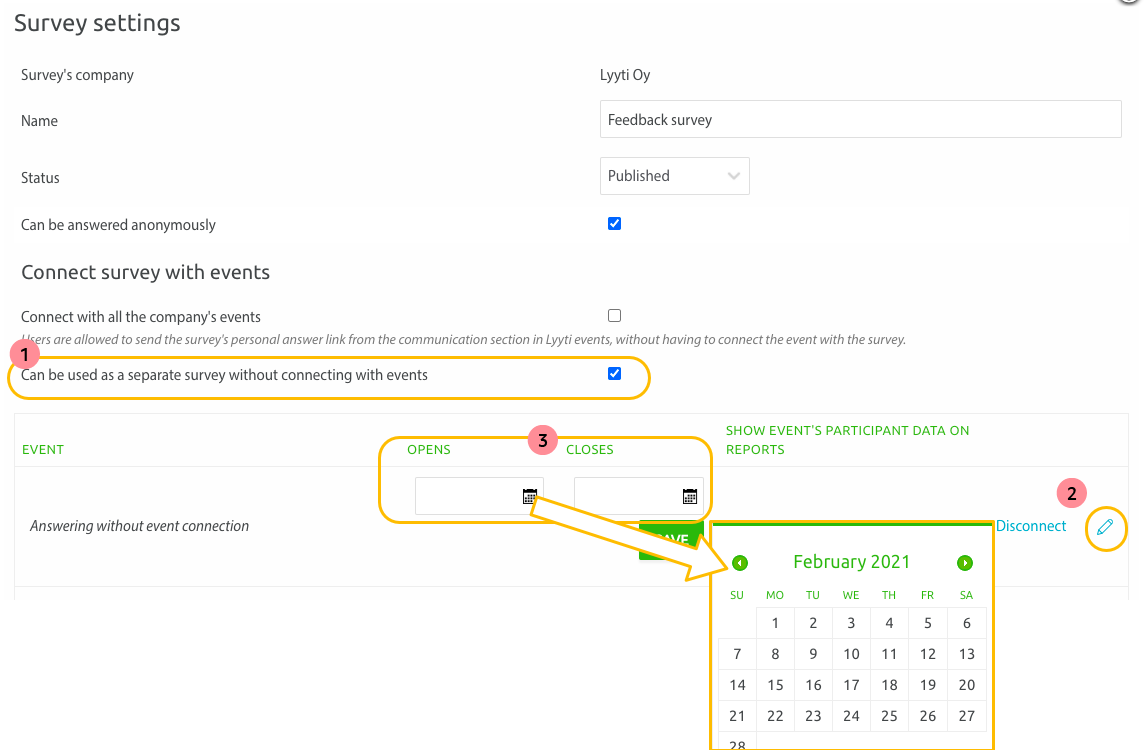 Unless already connected, connect the survey with desired event

If you plan on having an open survey without connecting it with any events, select Can be used as a separate survey without connecting with events

Schedule opening/closing by clicking on the pen icon.

Select a date. You can also only select one date, opening or closing time, leaving the other one empty. The survey will open at the start of the selected start date and close at the selected end date.
Finally, Save settings.