Lyyti's summary reports show given answers in numbers instead of names / individual answers. Use them to keep track of your participant situation per groups, for example. Summary reports are especially useful when using Quantity questions or Multiple choice questions.
Summary reports show participants with a certain status, for example Participants.
Create summary report
Go to Reports > Create summary report.
Give a name for the report, e.g. Participants.
Specify the expiration date for the report. The default setting is that a report will expire seven days after the event date.
Add the basic information of the event to the report so it is more clear to everyone involved to which event the report is related.
Select status that participants must have in order to be included in the report.
Choose which additional questions you'd like to include in the report.
Save.
After saving, you'll see the results and can continue editing or open it in Excel.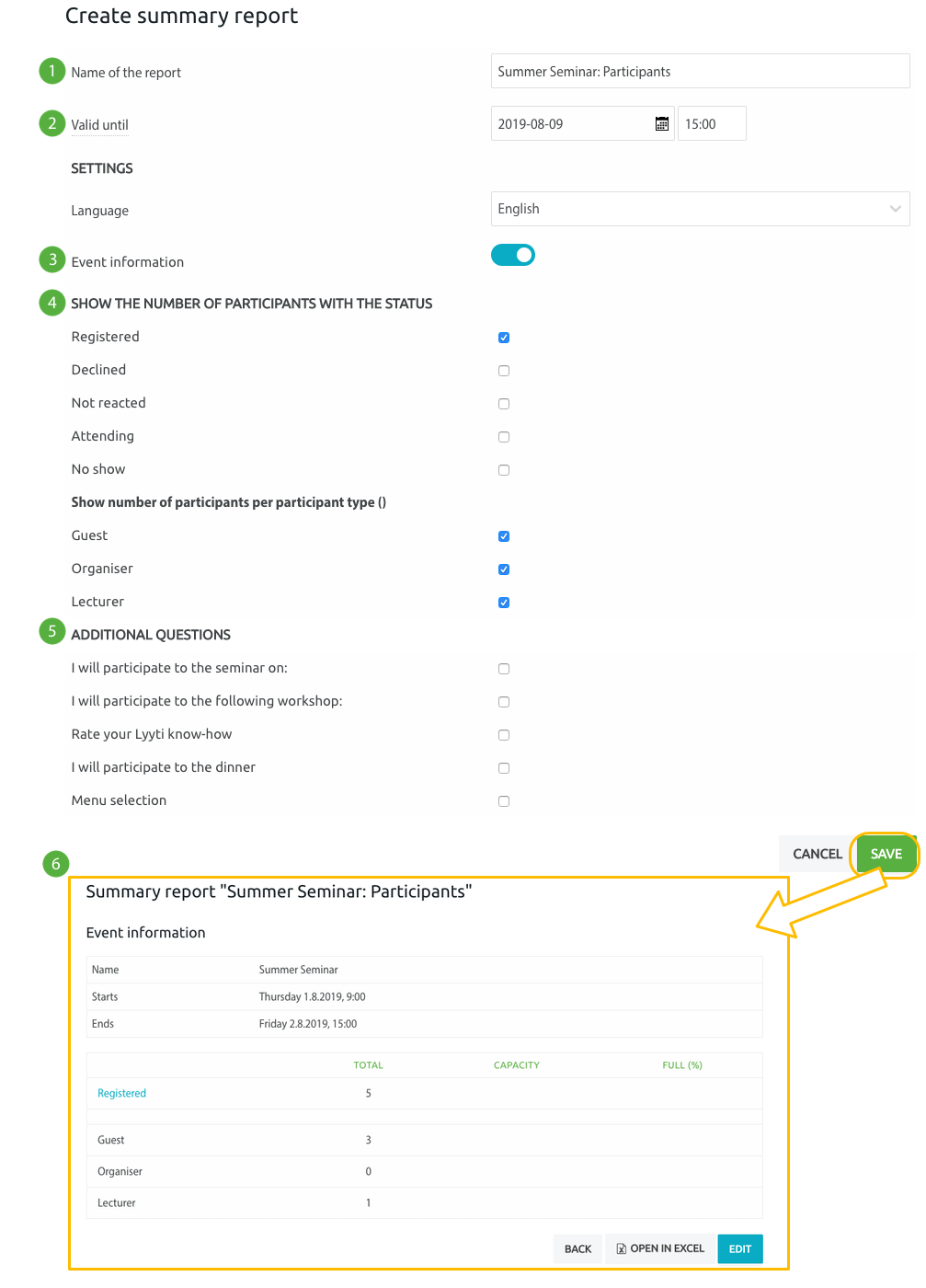 Summary report as online report
Lyyti automatically creates the report in form of an online-report. You can find the link on the page Summary reports.
To get the reports www address, click on the link icon in in the column Address. The link is now ready to be copied (Ctrl + C) to be used anywhere it is needed.