Lyyti's Reports feature helps you manage all types of participant information and make different lists and reports based on participant data. With the help of reports you can automate online reporting, printing of name tags, address labels and creation of Excel sheets. Lyyti will create a PDF-file that you can easily print. 

Go to the menu on the left hand side and choose Create participant report in the Reports section. 
At the top of the page you will see all the questions that you have asked on the registration page. Choose the information you want to add in your report. For printing name badges you'll only need the names and perhaps companies of the participants. You can add max four questions from the registration page to the name badges. 

At the bottom of the page, Show on the report, you can choose which participants you would like to add on your report. You can select participants By status or select All participants. Then click on Generate. 
In the window that opens, select Create namebadges.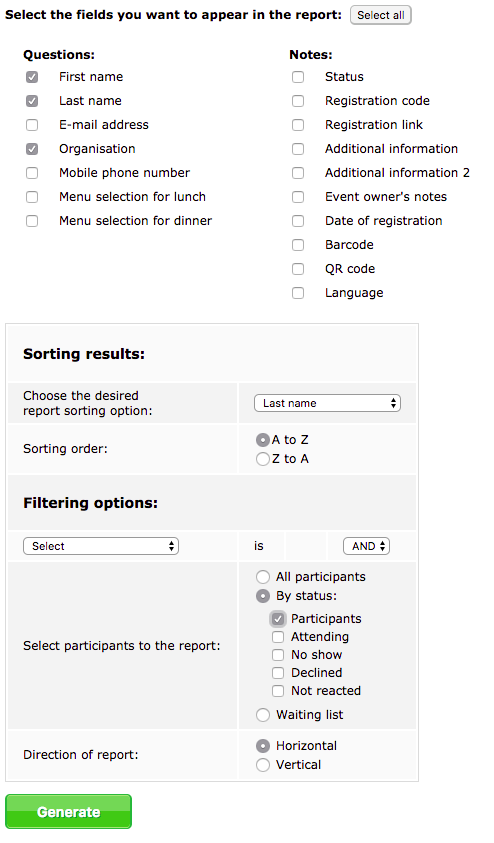 Select the name badge layout. 
You can align the text to the right, left or center, and you can select which font you want to use.
You can select whether or not to show the borders of the name tags. Select Yes, if you aim to cut the badges yourself, and No, if you are using a microperforated name badge paper. 
You can also add a small picture to the name badge. You can add a logo/picture from your computer. The max width of the picture is 100 pixels, and it needs to be sized before adding it, Lyyti doesn't scale the pictures. If you wish to add several logos, make one picture with several logos. You can add JPG/PNG-files only. 
Finally click on Create PDF.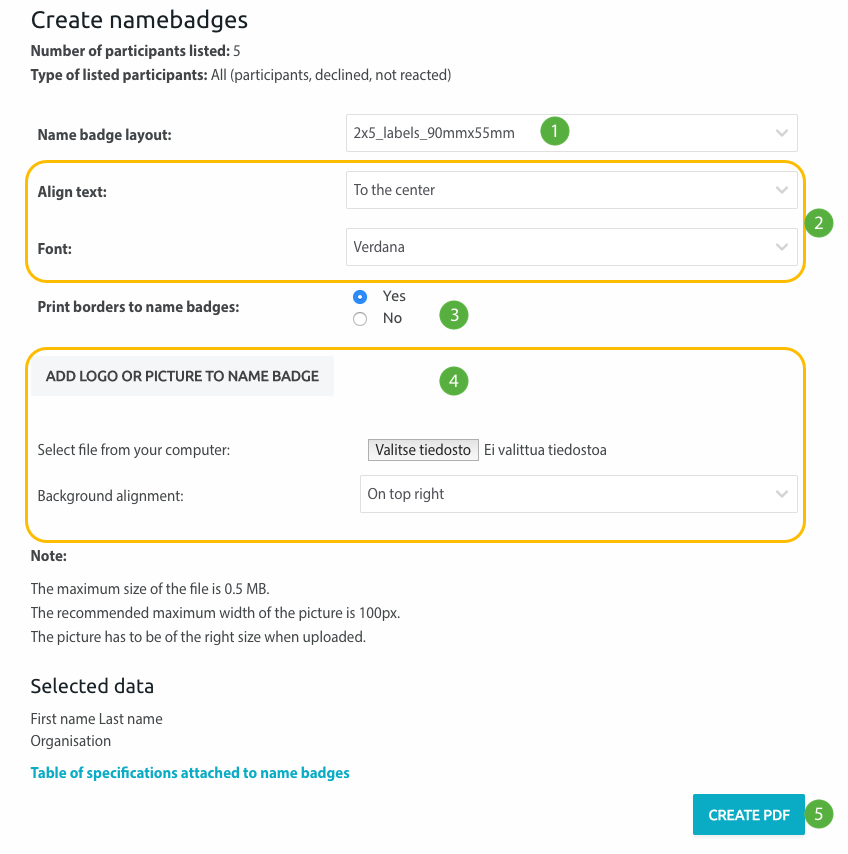 Useful tip: When you print name badges with only the names, you can use them as placement cards.