With Lyyti you can also create events where participants are booking appointments from specific time slots. In this article we will guide you how to set up an event like this :)
Example: Participants can reserve a half an hour timeslots from Monday to Friday. These timeslots will be available from week 40 onwards. Each timeslot can only be booked once.
Create an event. In Event information you can set the event to last as long as there are times that participants can select.
Add questions to the Registration page.
- add a Multiple choice (choose one) question such "Select a week you wish to book an appointment". Add each week as answering options. If you have a lot of options, you can also use a drop down menu :


- then add another multiple choice (choose one) question for the days, e.g. "Select timeslots for week 40".
Once you,ve added all answering options and clicked Save, you can add capacities.
In this example the capacity for each timeslot per day is 1.

Create as many questions like these as there are weeks to select. Each week will need their own day-question in order for the capacities to match.

If the same timeslots are repeated from one week to another, you can simply copy the question and edit e.g. the days to match the following weeks.


Add conditions to the timeslot questions. This way these questions will only appear if the participant has selected the correct week in the previous question.


Participants perspective
Your appointment event's registration page will look something like this: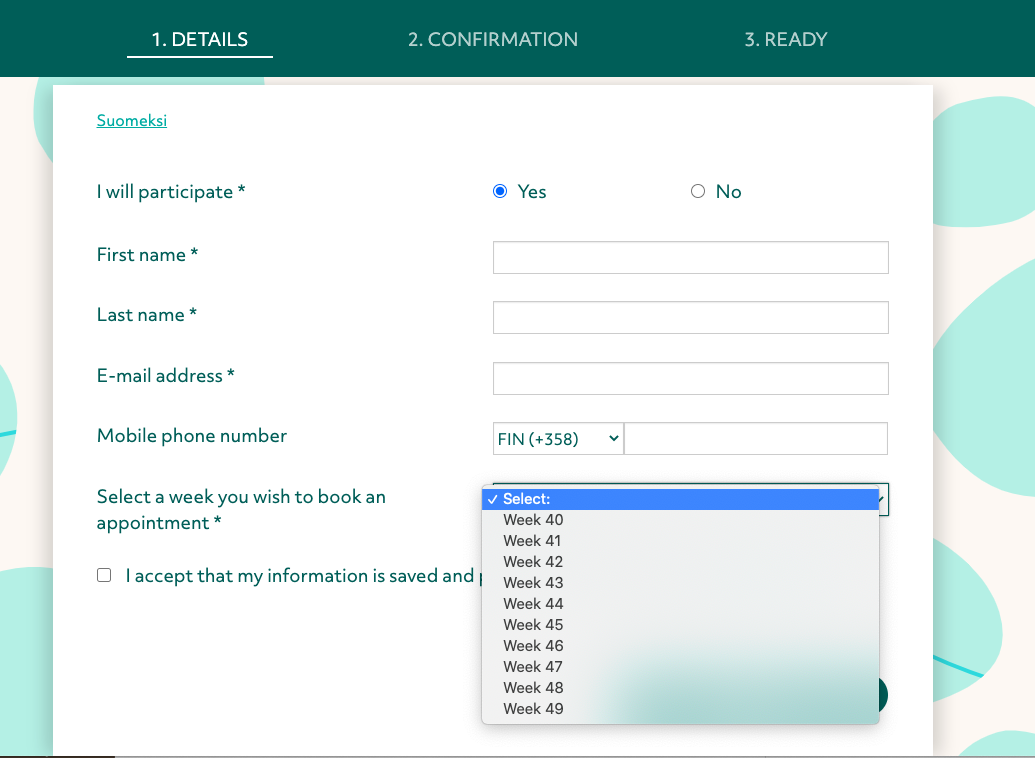 After the participant has selected a suitable week, they will select a timeslot for that specific week.
In this case, all available seats are shown on the registration page: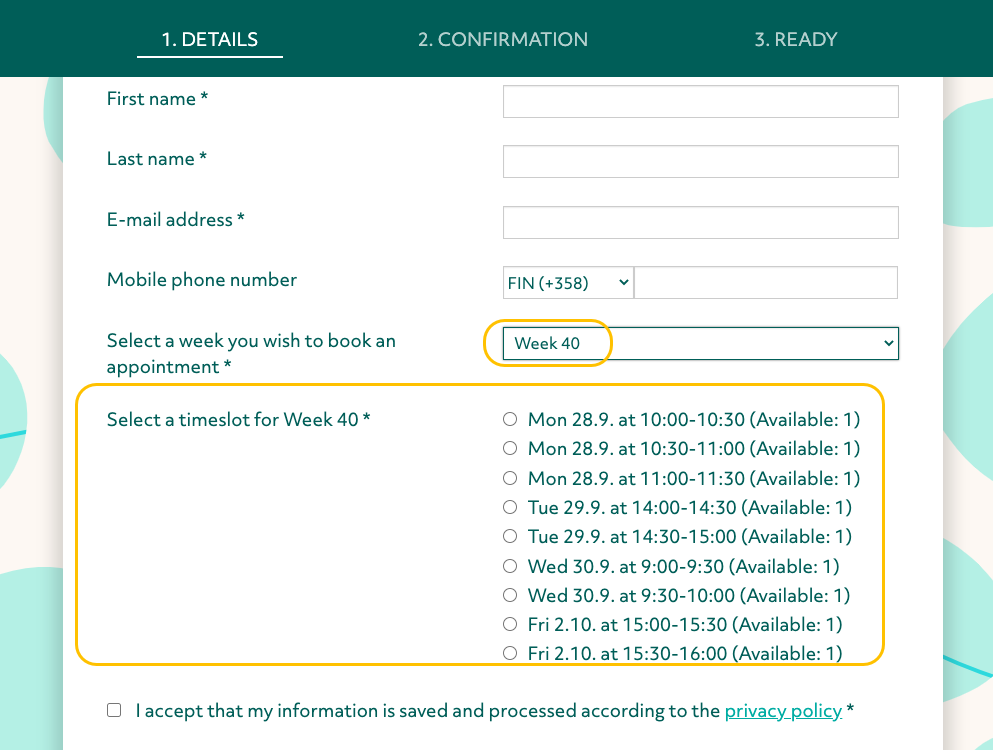 Tips:
As this appointment event is a multi day event, Lyyti's calendar note functionality will not work. We suggest that you will guide your participants in Thank you -page to mark the appointment to their calendar.
Event information field in registration page might not be appropriate as this event is stretched to last several weeks. You can remove the ready element from registration page's questions and add all needed information to the o

pening text for the registration page

EVS-survey is sent after the whole event ends. It might be that the survey will be sent may weeks after the participant has been in their appointment, so you should keep this in mind if you wish to use EVS functionality.