Please be aware that Lyyti is developed constantly and your view might not match 100% with the view described in this article.

Do you want to send gift cards to your participants as a thank you?
If you have individual codes to vouchers, you can use Lyyti to send each participant their very own gift cards. Here's how you can do it:
Creating an event
You need to have an event for messaging purposes. If you have already held your event, it's not that easy to bring individual codes to the existing participants. It's way easier to create a new event (e.g. "Gift card event") for sending the gift cards / vouchers.
All you need is basic Event information (language, event type: other, name of the event, date and a register) and then you can move to Participants page and Messaging.



Participants page
1. Create an Excel of your participants. You can do it e.g. by creating a Participant report in an existing event and importing that participant data to Excel.
2. Add an extra column to your Excel - this is the individual gift card / voucher code.
Import participants to your Gift card event. Import the code column as additional information. This way you can personalise emails and everyone will get their own individual code.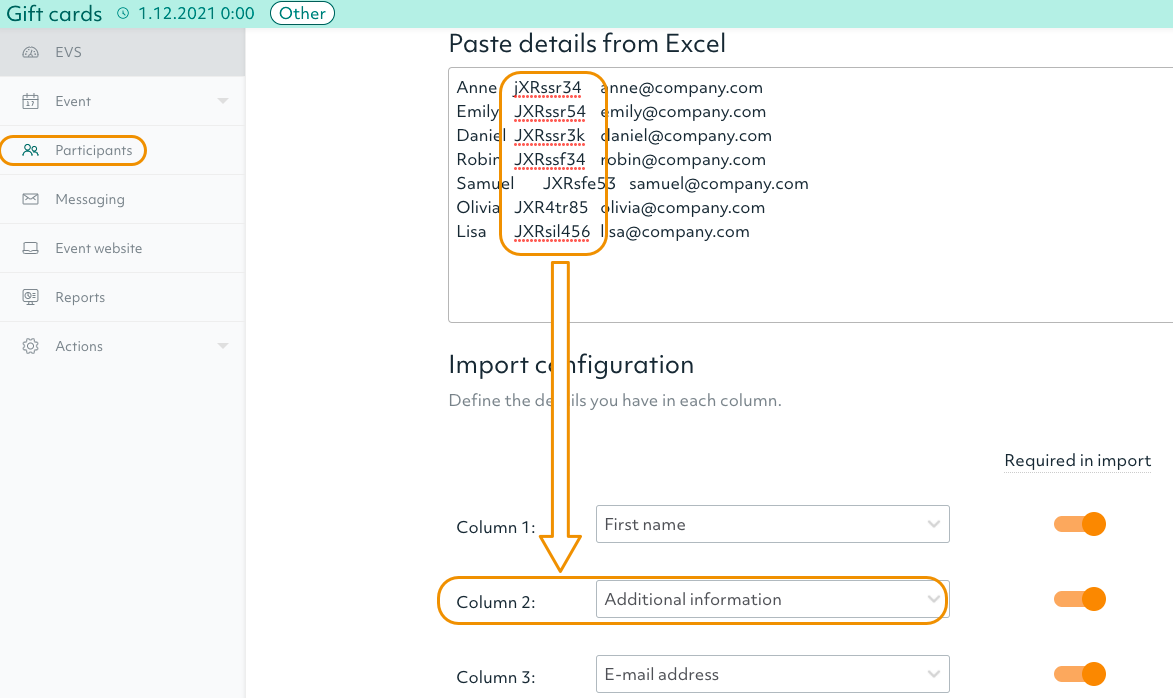 Messaging
Create a message. Gift card code is now additional information, this personalisation is found under personalisation texts.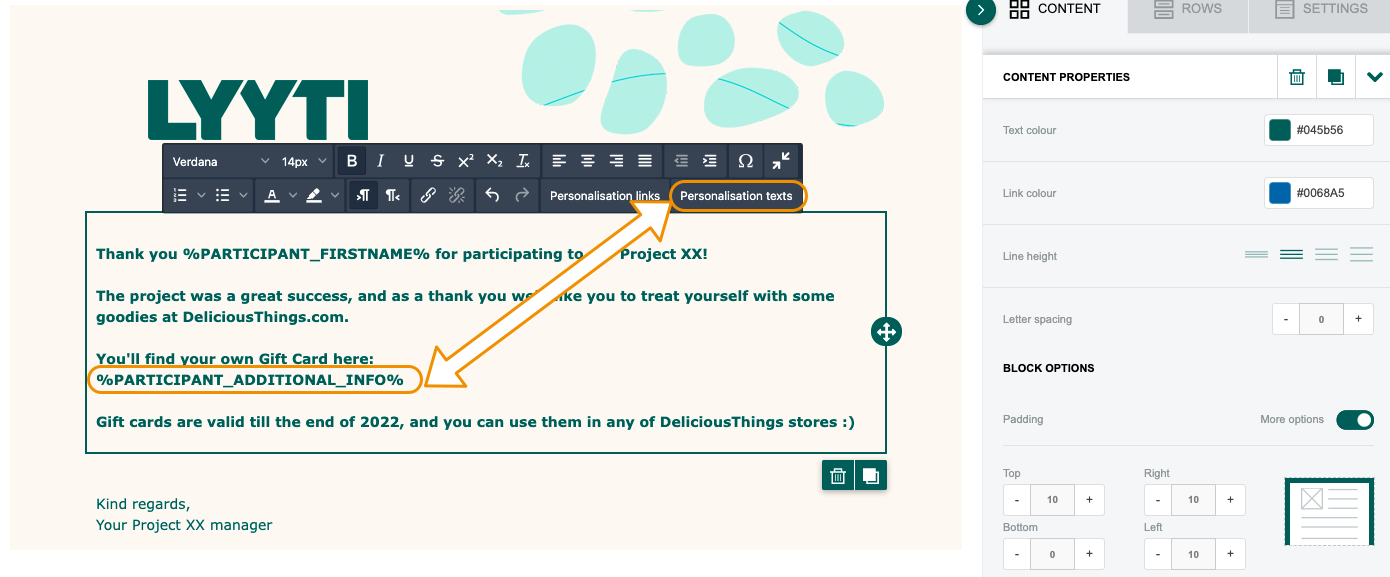 Select recipients and send the message. That's it, so easy!