Please be aware that Lyyti is developed constantly and your view might not match 100% with the view described in this article. 

Videobot is an add-on feature that can be purchased with the following license packs: Starter, Basic, Professional and Enterprise

Videobot is an embedded video that can be added to your events on the registration page, thank you page and event site. It is shown as a thumbnail image playing video and expands when clicked to a larger video overlay.
See an example of how you can use Videobot in your events here.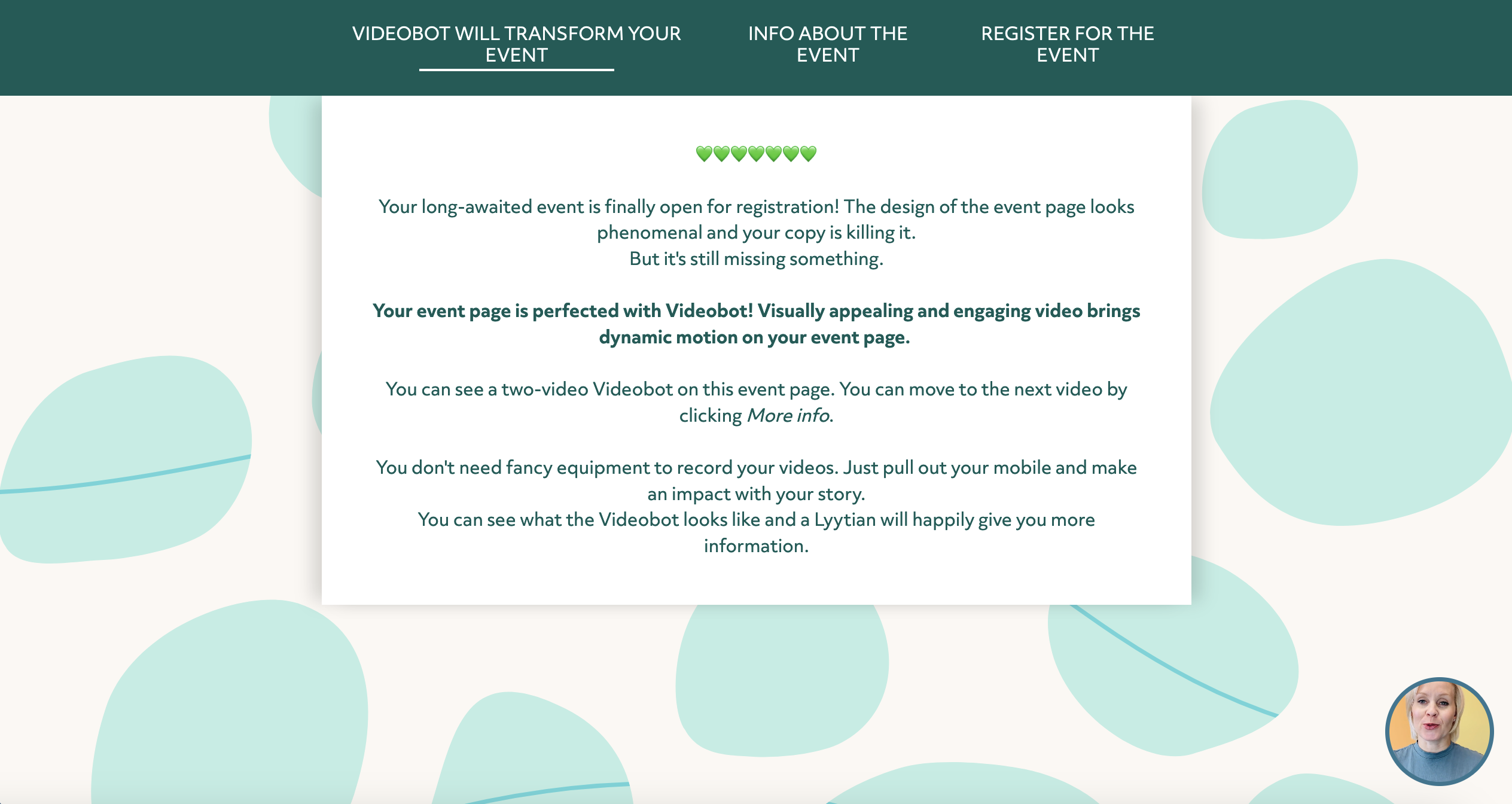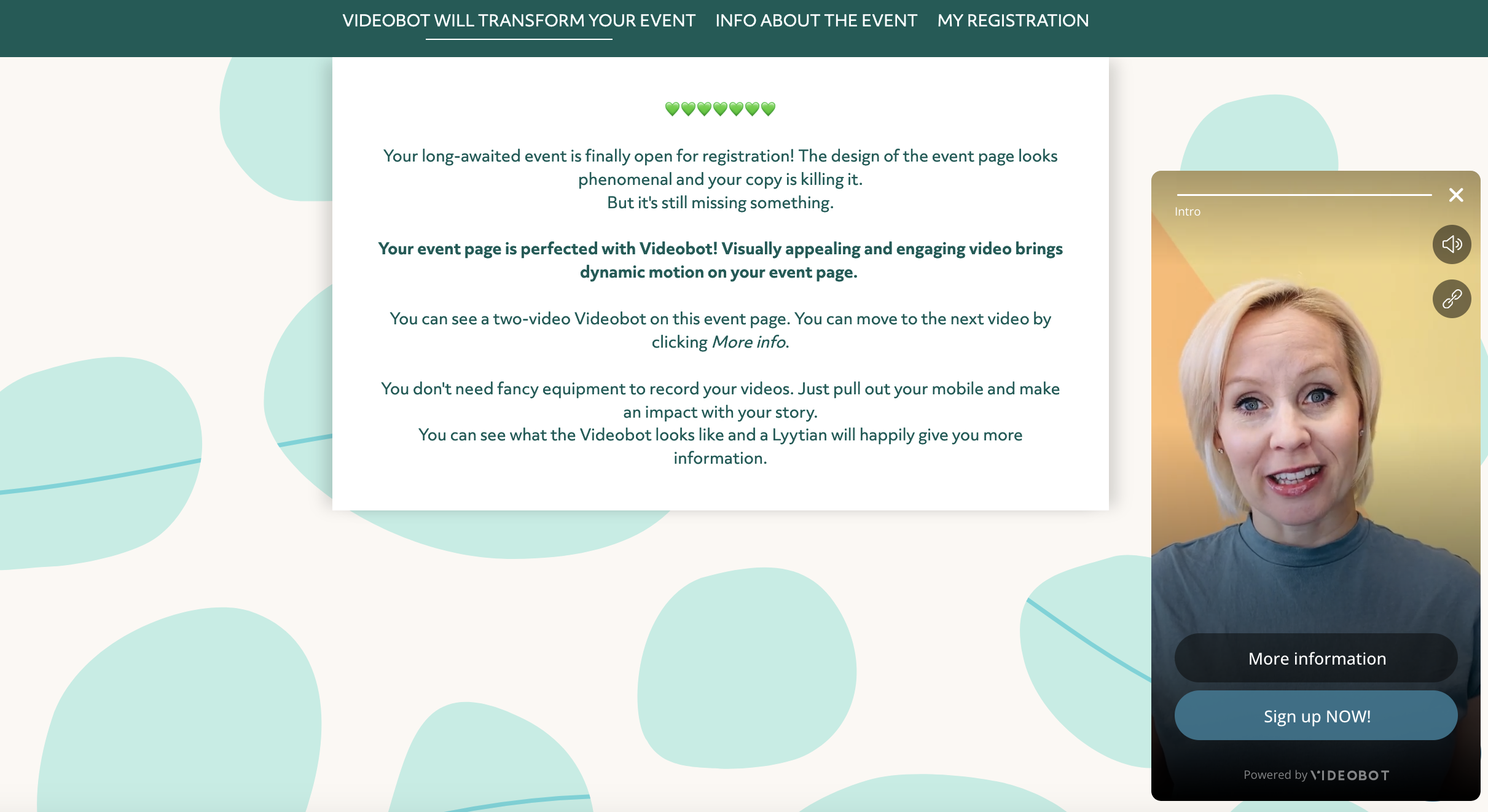 How to embed Videobot to your event

After you have created your video in Videobot you will receive a code from Videobot that can be copied for example to your registration page / any other page in Lyyti that uses the same text editor (event site, thank you page).


1. Create the video on Videobot and copy the code
2. The Videobot code is added to the Lyyti text editor by clicking the "source" button.

3. Paste the Videobot code at the end of the source code.

4. Save

If you are interested in purchasing this add-on to your license contact Lyyti's customer support help (a) lyyti.com. For more information on the Videobot and the code, please contact Videobot directly at info (a) videobot.com.