This feature can be used with the following license packs: Professional, Enterprise
This article describes what happens in Lyyti & Pardot integration and how to implement the integration.
Pardot knows how to transfer participants from Lyyti into Pardot as prospects. Pardot's fields correspond to Lyyti's standard questions. The following information is transferred from Lyyti to Pardot:
first name, last name
e-mail, phone number
street address, city, country
participant's status
Event specific lists are always created when a Lyyti event is connected to Pardot. These lists contain participants only from that specific event and the integration moves prospects between the lists as the participant's status changes in Lyyti. Four types of lists are created for each event and they are named as follows:
Lyyti: [Event name] [Event date] – No-Show
Lyyti: [Event name] [Event date] – Attending
Lyyti: [Event name] [Event date] – Declined
Lyyti: [Event name] [Event date]– Registered
Implementation of the integration
Once you have aquired the integration, it can only be implemented by your organisation's Lyyti admin user if they have a Pardot username. If you don't have Pardot settings in the left menu in Lyyti, please make sure you are a Lyyti admin user. You can acquire the integration easily through Lyyti Marketplace.
Once you, as a Lyyti admin user, have Pardot on your Lyyti account, proceed as follows:
In the admin user menu, click Pardot.
Enter your Pardot username and the Pardot API User Key. You can find the key in Pardot.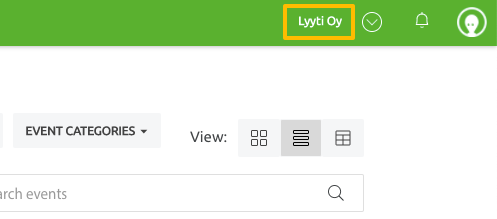 Admin user menu: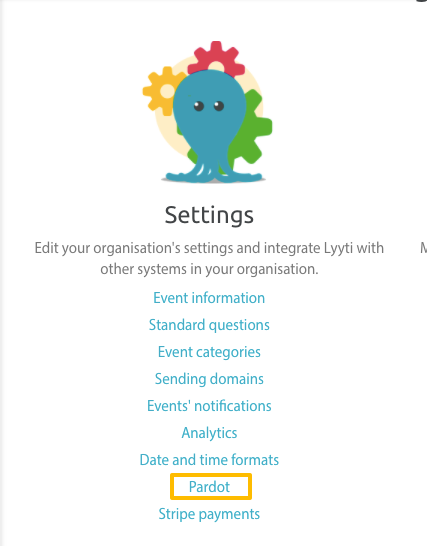 Pardot settings: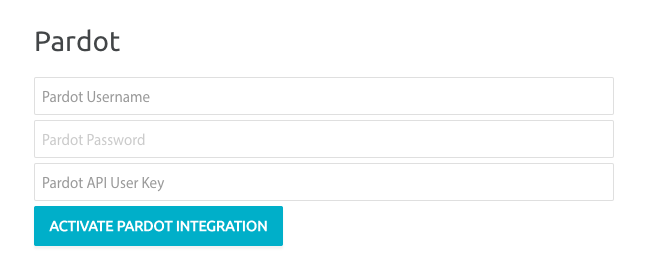 You can find the Pardot API User Key in your own Pardot: My Profile > My User Information > API User Key.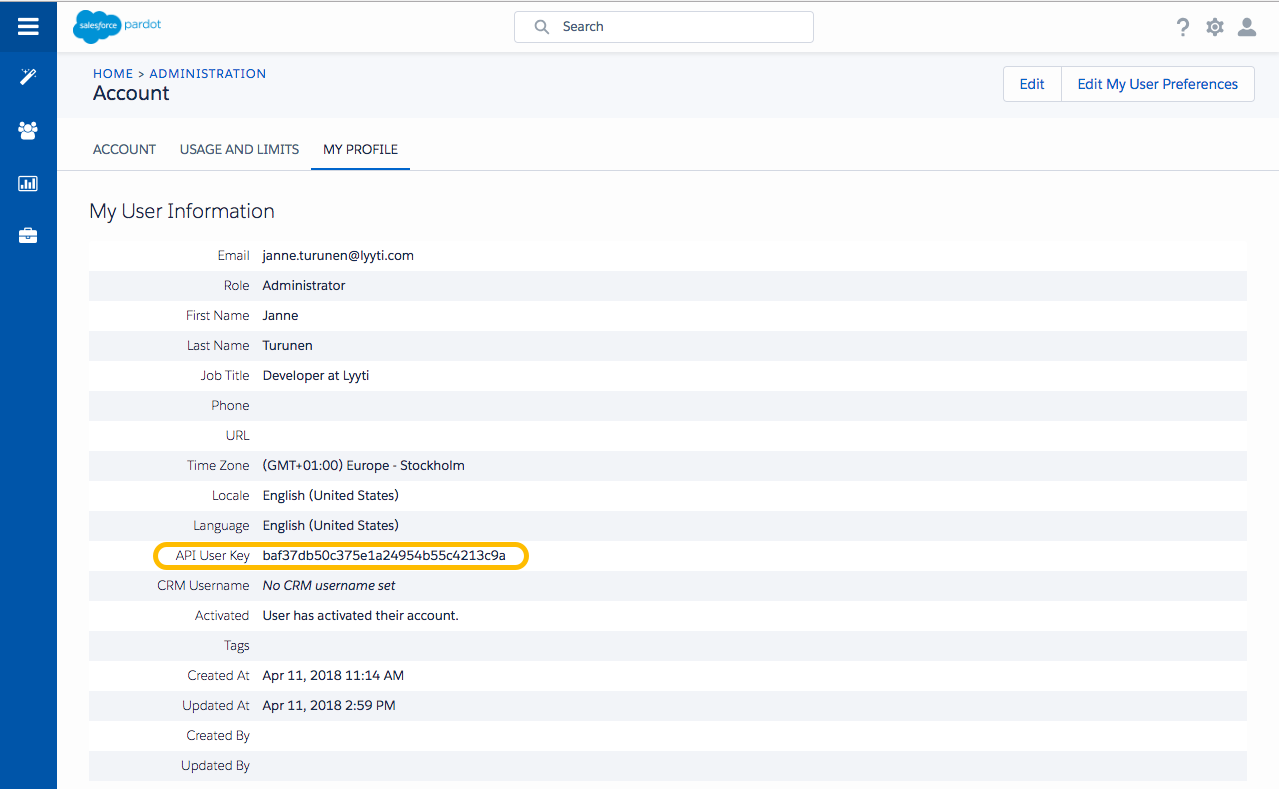 Linking a Lyyti event to Pardot
To transfer participant data from Lyyti into Pardot, link the Lyyti event with Pardot at the top of the page Event information in Lyyti and save. After this, all information is transferred automatically according to the participant's status.

View in Pardot
In Pardot, participant data is shown under prospect information. Participant status is not shown in the information, but the status defines which list the prospect belongs to.