If you are your company's admin user, you are able to control your company's Lyyti usernames, create participant & event reports, and check the number of sent emails or text messages. Especially with the text message numbers, you are able to get some kind of picture on what your quarterly bill for use of extra services can be. You can also change a username to another user, so that all events are still under the same user account, meaning that you can change the email address associated to a specific account.


This article contains the following sections:
Events and users
In the section Reporting > Events and users you can control your company's user accounts and create reports on events.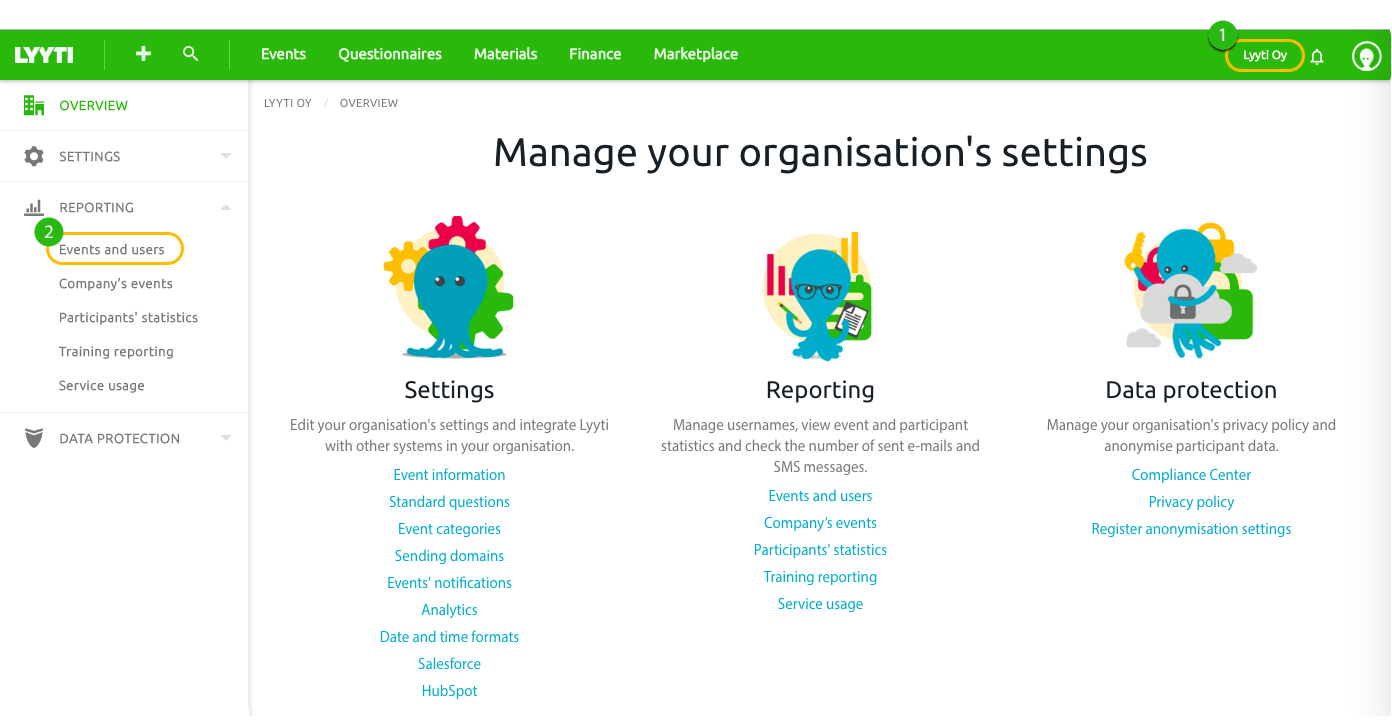 You can see your company's user accounts and the event quantities per user (active - archived - deleted)
You can change the name and email address and consequently transfer the user account to another user.

The account's events, layouts and surveys will remain under the account.
The account's password remains the same. The new user can ask for a new password on Lyyti's login page here.



You can create reports on participant quantities for different events.
Check the box of the users whose events you wish to make reports on.
Set the time frame for the report
Check the box(es) for event categories you want to select
Check the box(es) for the event information fields and standard questions you want to select for the report.
Select Preview report. You can also open the report in Excel.




You will get a list of events from the selected Lyyti users, on all events that match your search criteria.

Company's events
As an admin user, you can share rights to events, even if they are not created by you.
1. Open Company's events from Reporting
2. Search events within a certain time period. You can share rights to an event by clicking the cogwheel icon (far on the right):




N.B. You can only share events to yourself. If you wish to share an event to another user, please contact our Customer support in writing: help (a) lyyti.com