Event information fields are background information you can set for an event on the Event information-page. This information is not visible to the participant.
With the information fields you can select e.g. which section of your online training calendar the event is shown in, or you can use the fields to create comprehensive reporting of your events (if you're using the Lyyti training reporting feature).
Event information fields is a separate tool, available through Lyyti. If you are interested in purchasing this feature, you can contact us at help(a)lyyti.com 
Create an Events' information field
You can create new event information fields in the upper menu by clicking on your company's name, then select Event information -> Add a new report field.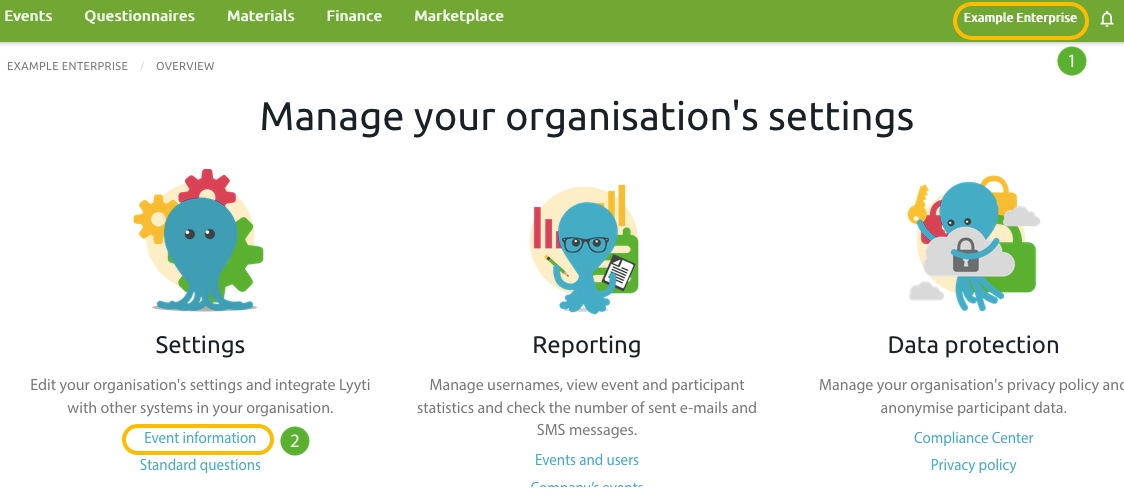 Add new event information
Give the information field a title
Select whether the section is mandatory or not
Select the type of field you wish to use
In a Drop-down menu or a Multiple choice question give the answer options, one per row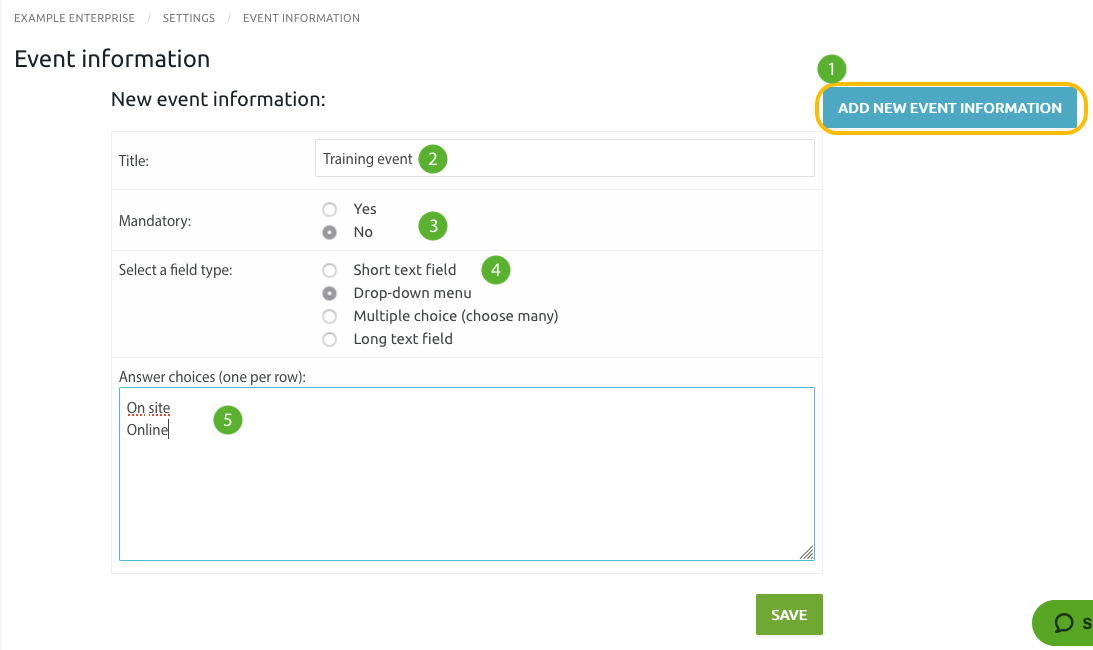 When you've created event information fields, they are visible to your company's Lyyti-users on the Event information page. If a information field is mandatory, you need to select it in all created events.