Please be aware that Lyyti is developed constantly and your view might not match 100% with the view described in this article.

In this article we will demonstrate what elements are included in Lyyti's design.

Here's an example of our registration page. With design you can define font colours, background picture, colour of your button etc.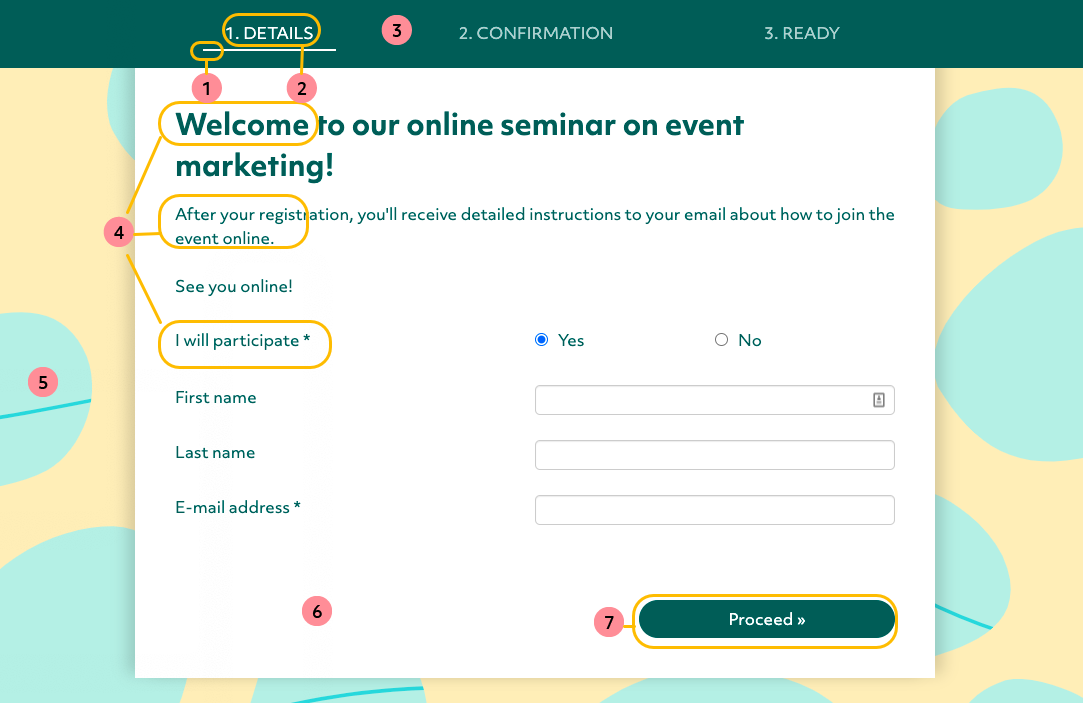 Colour of the progress bar
Colour and font of progress heading
Colour of upper bar
Font, colour and size of your text
Background picture
Background colour of the registration form, size and colour of the margin
Background colour, font and colour of the proceed button