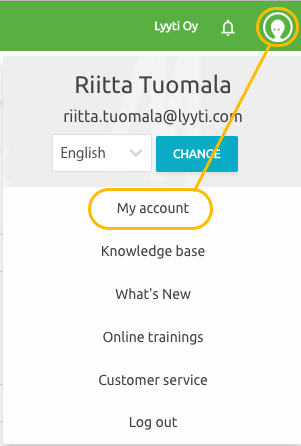 Lyyti helps you work together with your colleagues. By sharing modifying rights to an event you can manage the event in co-operation with another user, without having to call or email back and forth. This can be done in the settings of one event at the time, but you can also choose to automatically share all your events by default.
The automatic sharing feature is activated in My account > Edit > Events will be shared automatically to the following users.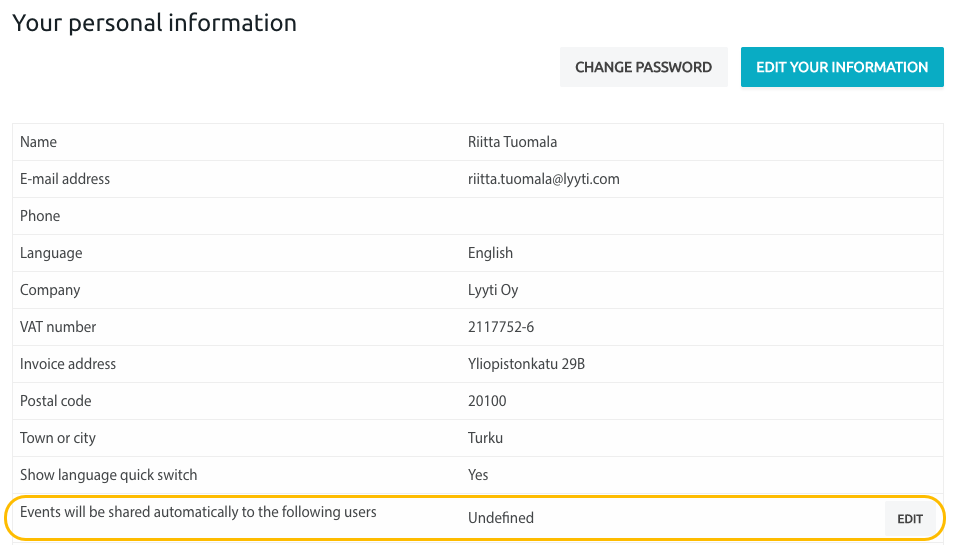 You can now see a list of all Lyyti users within your organisation. Tick the boxes for viewing (and modifying) rights for your chosen users.

If you want to share all rights, you can click on the name of the user. Please note that modifying rights can not be shared without corresponding viewing rights. Finally, hit Save.

After this when creating a new event, you can again select which persons you wish to share the rights this event to: