In the My account section you can edit your personal information, such as name, company, address or the language in which you want to use Lyyti. You can also change your password and add a default signature, which is added to the e-mails sent from Lyyti. 
First click on My account in the upper right corner.

Then choose Edit your information, type in the desired signature and save.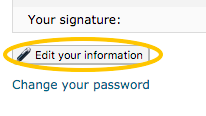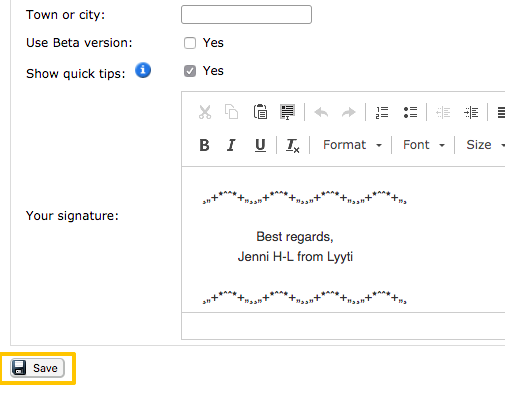 The next time you write an e-mail, the signature is added automatically. The signature is the same in every event and e-mail, but you can also change it manually in every e-mail.