In the My account section you can edit your personal information, such as name, company, address or the language in which you want to use Lyyti. You can also change your password and add a default signature, which is added to the e-mails sent from Lyyti. 
First click on My account in the upper right corner.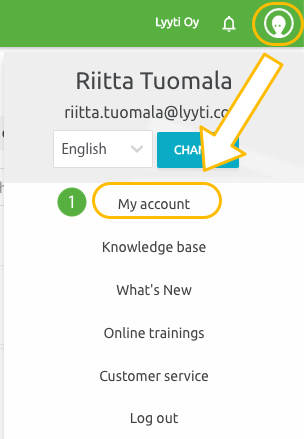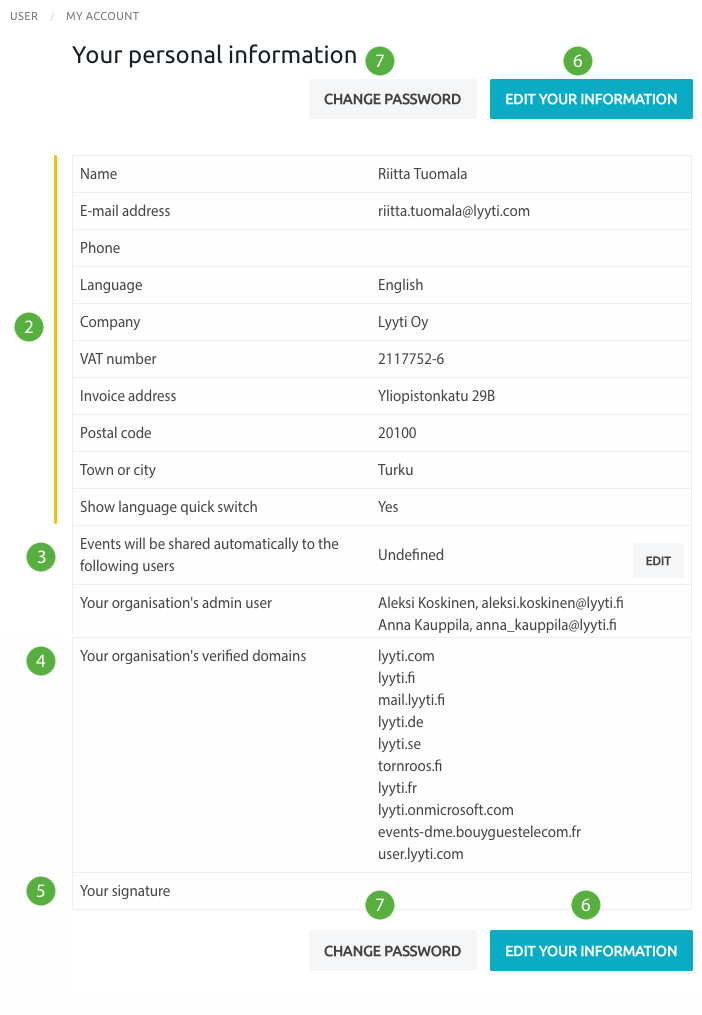 Click My Account in your Personal information 
You'll see your Lyyti account information 
You can share your events automatically (more information).
Your organisation's admin users
Add your signature that is shown messages. You can edit or change your signature by hand in every message.  
Click Edit your information to change your personal information. To change your account name and email (for example for another Lyyti user) we'd advice your admin user to contact our support team: help(a)lyyti.com
Change your password. 
To add your signature go to Edit your information, type in the desired signature and save.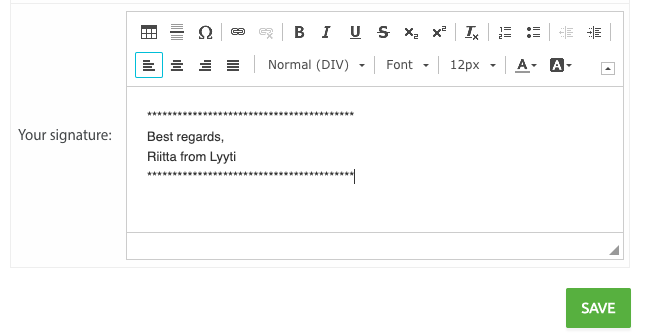 The next time you write an e-mail, the signature is added automatically. The signature is the same in every event and e-mail, but you can also change it manually in every e-mail.