You can log into Lyyti at www.lyyti.fi/login/?lang=en with your own Lyyti account. On the login page you can also find our trainings (free of charge), please have a look and participate!
If you have forgotten your password, you can ask for a new password on the login page, junst under the Login button > Forgot your password?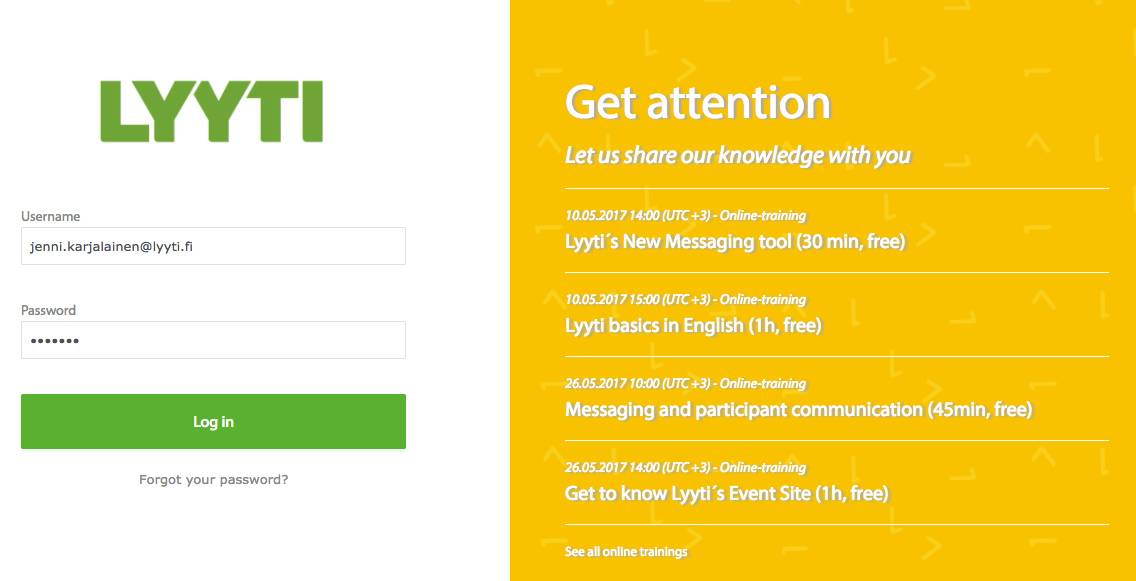 After logging in for the first time, you can check your information in My account, found in the top right corner under the octopus face-icon. There you can also change your password.
Also, in the top banner you can also find a link to our Knowledge base, which is where you are now. :)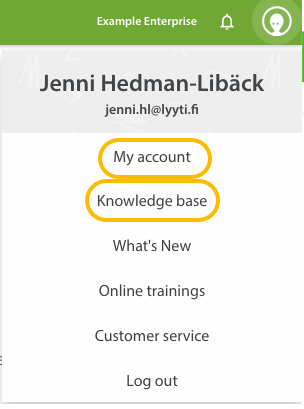 Here is a video of how to log in to Lyyti: