You can log into Lyyti at www.lyyti.fi/login/?lang=en with your a Lyyti username that you have been given. The username is always an email address.
If you do not know your username: Your username may have been sent to you by Lyyti or your company's admin user / Lyyti contact person. Please check your email for any Lyyti related messages.
If you do not have Lyyti username yet: Your company's Lyyti admin user may order a new account for you by contacting our customer support at help (a) lyyti. com.
Enter your password. You can also ask for a new password / reset your password at the login page by first entering your username (email) > click Next > click Forgot? > enter your email address > click Reset password. If the email address you entered is a valid Lyyti username, you will receive an email with instructions on how to change your password.
When creating a new password, please make sure that it's at least 12 characters long, and contain both upper- and lowercase characters, as well as numbers. Keep in mind that the longer the password is, the harder it is for others to guess it, and thus it is more secure. It is also a good idea to change your password regularly.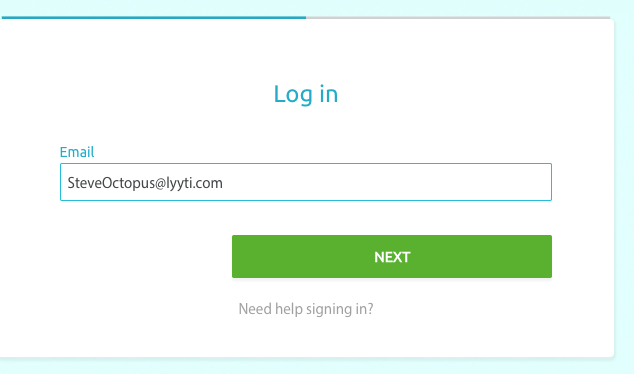 On the login page you can also find our trainings (free of charge), please have a look and participate!
Once you're logged in
After logging in for the first time, you can check your information in My account, found in the top right corner under the octopus face-icon. There you can also change your password.
Also, in the top banner you can also find a link to our Knowledge base, which is where you are now. :)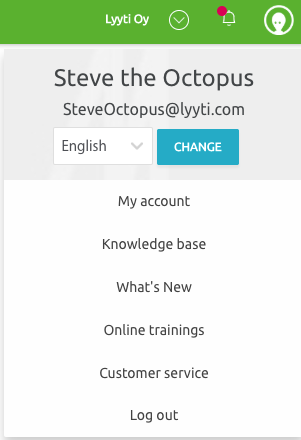 Here is a video of how to log in to Lyyti: