In this article we will provide you one example on how to organise a multiday online event.
In this example you will be using the Event website for your actual online links, so you would need two events to start with.
1. Create an Online event
Create an online event where you will gather registrations. If you are new to online events, you'll find instructions from this article: Online event
or from this tutorial video: Online and hybrid event (22min)

Do not add any links to your online event yet!
2. Create an extra event
In this example you will need an extra event, which hosts the event website.
1. Create event. Use event type: Other. Make sure that the event end date matches with your online event. This is important because your event website will archive 7 days after the event end date.
2. You can skip the rest of the event creation steps and move directly to Event Website

3. Create Event website:
use tabs for each event day
you can add your event programme to the event website
add the direct online venue link (e.g. Teams-link) to the event website.
For more info about Event website, see this article: Event website and Event App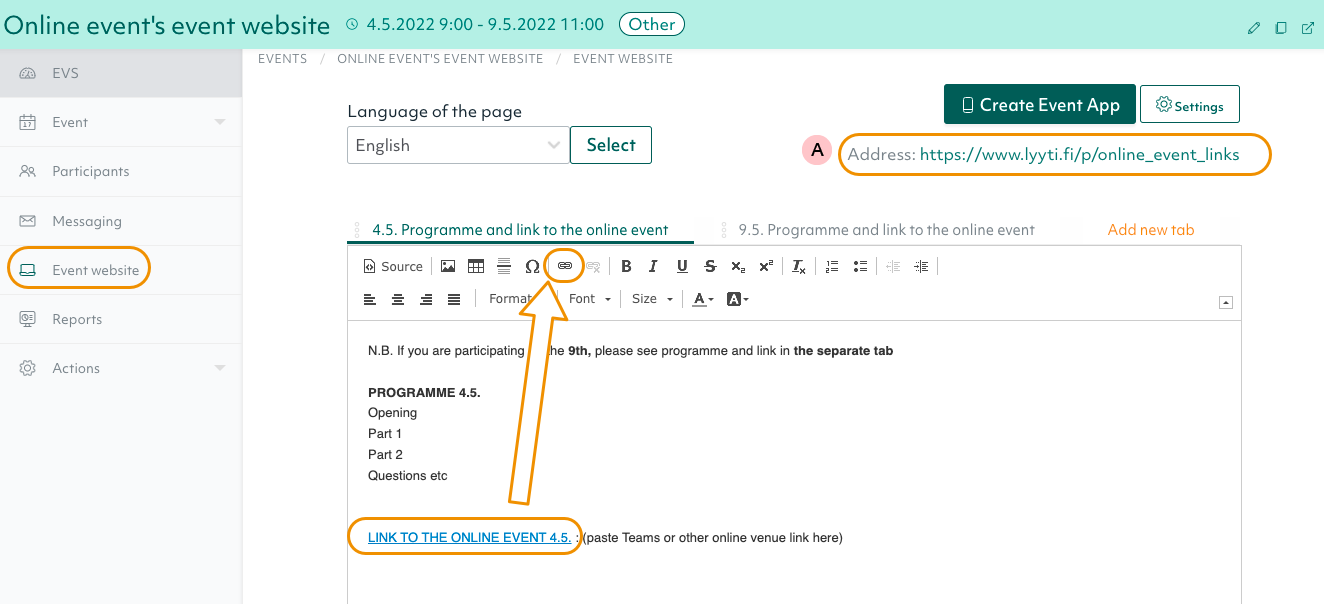 4. Copy the event website link (#A in the above image)
If you wish to edit the event website link, you can do that on the event's Registration link page
5. Go back to your original online event. Paste the Event website address to
Event information-page -> Link to online event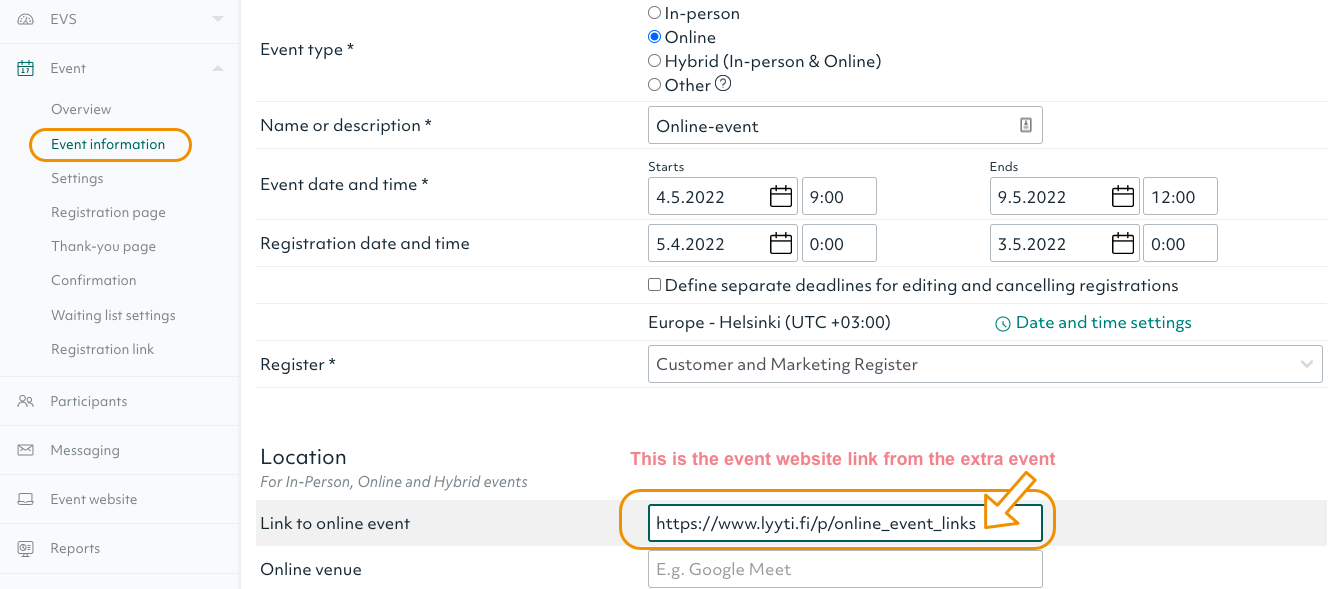 6. Send an email to the participants where you will use the personification: Link to online event.
This way participants are directed to the event website via online connector.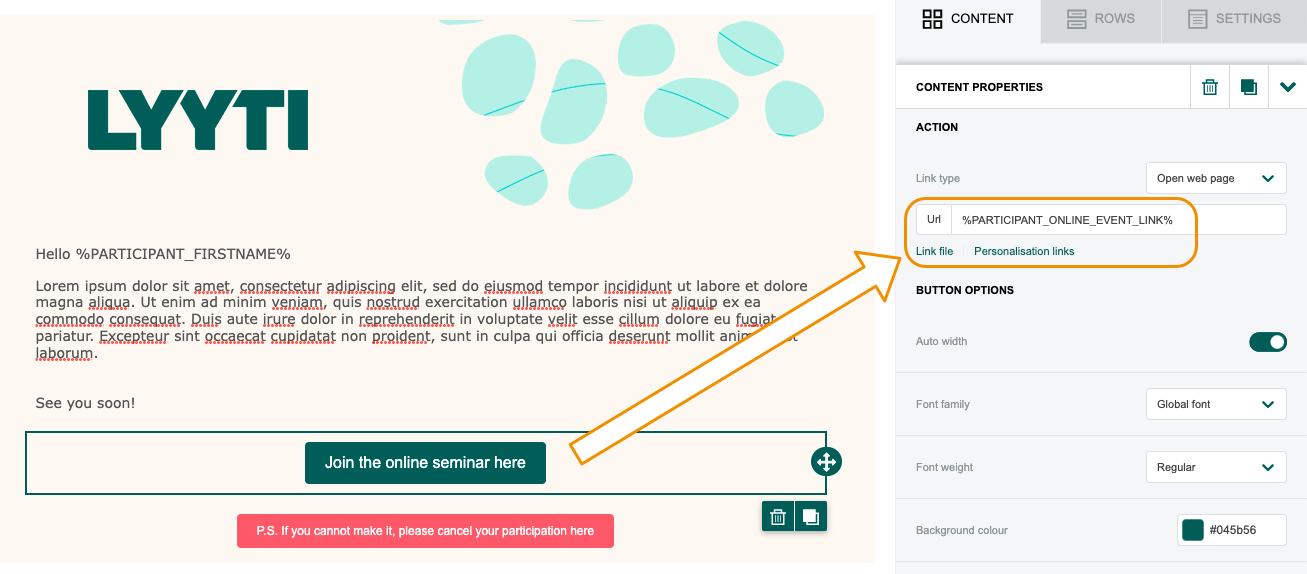 Participant will receive the email, click on the link and
5.1. come first to the landing page...
5.2. ...where they will be redirected to the event website and find the direct links to the actual event