Do you want the confirmation message to include a calendar note?
The calendar note will be automatically included in new Lyyti events, and you can select whether or not you want to use it in the Confirmation section of your event -> Calendar note. In a copied event, the setting will be as it was in the original event.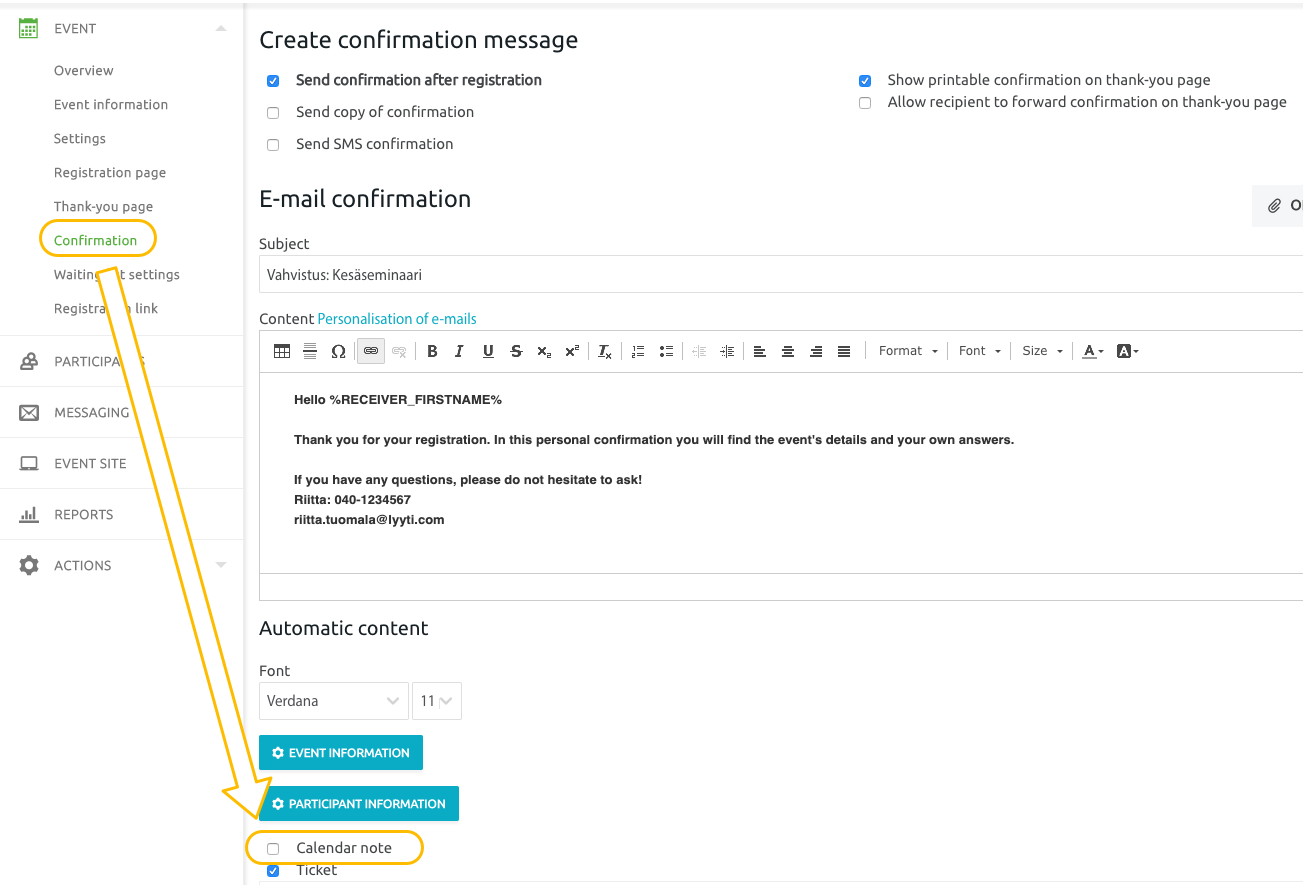 When a participant enrols and they receive a confirmation message, it will include a link from which they can save the calendar note to their calendar.
Tips:
In an online event, a calendar note will include a personal online event link. This allows the participants to join your event in Zoom, Teams etc. directly from their calendar note! You can read more about this opportunity here.
An event that spans over several days, i.e a multiday event
Please note that if your Lyyti event has been set to take place over several days, the entire event time will be added to the calendar. If you don't want this to happen, it is best to remove the calendar note from the confirmation message, as the calendar marking often takes up a lot of the calendar, when in fact the event only takes up a small portion of that time.