In the questionnaire tool, you sometimes see the text The questionnaire can't be answered anonymously. What does that mean?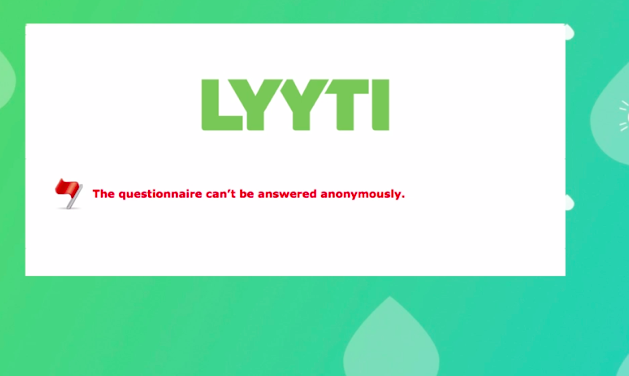 You see this text because it is not possible to answer the questionnaire anonymously, when in fact the person answering should open the questionnaire through the personal invitation link sent through an event's communication tool. You can do this by linking a questionnaire and an event and send a personal questionnaire link by email (instructions for sending the link through email). When using the personal answer link, the answers are saved together with the respondent's personal information. 
If you wish, you as the organizer can give the respondent the option to answer anonymously. 
If you publish an open link to the questionnaire, the answers will always be anonymous, as the respondents are not linked to anyone/any event in Lyyti. If you have created questions for identifying the respondent, the set for an anonymous questionnaire doesn't impact these questions in any way. 
You can change the settings for an anonymous questionnaire with the following steps: 
Open My questionnaires, and edit the questionnaire from the pencil icon

Click on Save 

On the Save the questionnaire-page, tick the box Can be answered anonymously
Save