When creating the registration page, you can define which questions are shown to each participant type. This is done by ticking and unticking the boxes on the right hand side of each question:



This can also be done in the editing window when editing an individual question. You can choose which participant types can see this question in Settings > Who can see this question? > By participant type.
The same boxes show on the right in the editing window that pops up when you click the pencil icon on a question.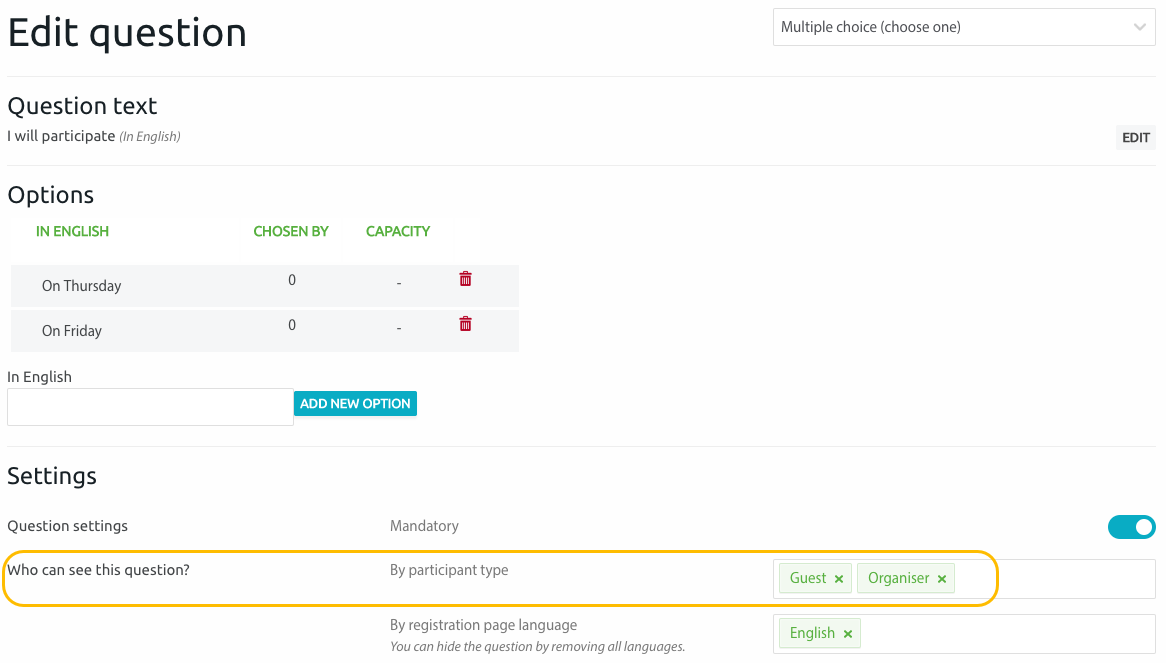 Tips:
You can personalise confirmation messages according to participant type if you add notice texts to the registration page. Don't worry, you can always hide the notice text so that it is only shown in the confirmation message. Please note that notice texts are not shown on confirmation message by default. Add notice texts to confirmation message from Participant information.
You can read more about this possibility in "Personalizing the confirmation message for different participant types with notice texts" part of the Notice Text article.